Fred Kavli Theatre | Thousand Oaks, California
Witness a fantastic new generation showcase their talent in the 39th Conejo Schools Foundation All-District Music Festival at the Fred Kavli Theater on May 23, 2023. The festival brings a school performance to a whole new level as the students have a true "behind the curtain" experience on a world-class stage and a professional crew unlike the typical multipurpose room in most schools. The festival supports the students by inspiring them to stay involved in music all throughout their academic careers and giving them first-hand knowledge on how a theater operates. Their unique and strong classical sound led them to becoming one of the top Classical artists of 2023. Tuesday concert night will dazzle you with their band groups. Fred Kavli theater will bring the best in your experience with their theater style venue and state-of-the-art acoustics. Be part of the magical nights of student performances by purchasing a ticket now!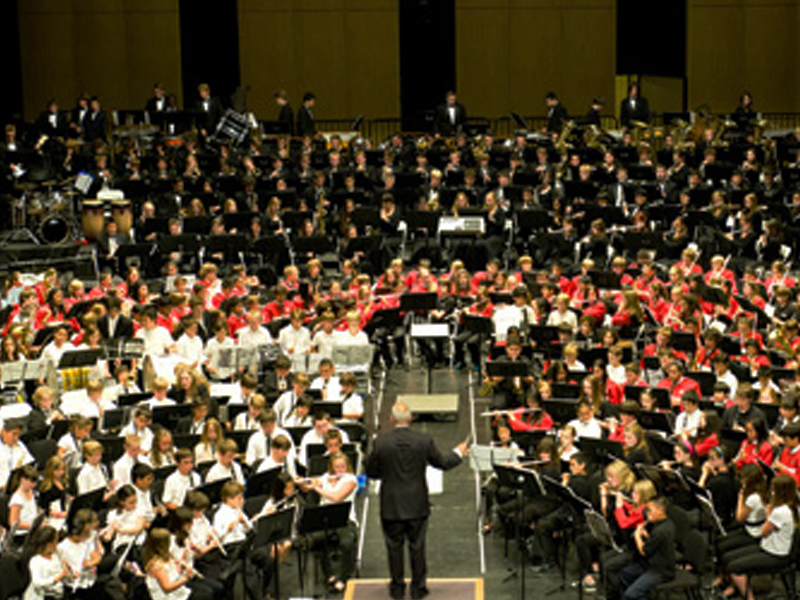 The Conejo Schools Foundation All-District Music Festival is a large group of over 3,500 choir, strings, and band students of all ages from Conejo Valley. The festival serves to keep inspiring students to keep growing their musical skills and experience. Younger kids are introduced to peers at their middle schools and high schools to pave the way to developing their musicality and to celebrate their commitment in participating in music programs.
This 2023, it's a comeback for the beloved community event after their two-year hiatus due to COVID-19. The festival features 9 nights with 3 for chorus, 3 for strings, and the last 3 nights for the band. These clusters highlight the musical path a student can take from elementary through middle and high school. All of these are produced by The Conejo Schools Foundation with collaborations between Conejo Valley Unified School District, and Conejo Recreation and Parks District.
This festival is unique to the Conejo Valley, possible by the work of many volunteers and general local sponsors. Their performance is an inspiration even to the audience as it showcases their labor of love, passion, dedication, and tremendous skills.
This grand festival will be held at Fred Kavli Theater in Thousand Oaks, California. The owners of the venue also hold the place with love as they've worked hard to entertain the best audiences in the state and give them timeless and memorable entertainment. The stage is carefully designed to offer excellent acoustics and sightlines. Each patron in their seat will be able to immerse themselves in the performance and have an optimal view in every moment.
Conejo Schools District Music Festival, while composed of the young, are not in the music scene just for the cuteness. They have marked their place with their unique classical sound and are one of the top classical artists in 2023. Their harmonious blend of youthful energy will surely strike an inspiration and admiration in the audience. Support the community and have a night you will never forget! The festival will give you a chance to see the future of classical music in action! Grab your tickets now and prepare to be filled with awe!