Fred Kavli Theatre | Thousand Oaks, California
Embrace the opportunity to witness the future stars of the music world at the 39th Conejo Schools Foundation All-District Music Festival! Don't miss this spectacular band night at the Fred Kavli Theater on May 23, 2023, where the young talents from the Conejo Valley will perform and showcase their amazing talents. This is no ordinary school performance as the students have a true "behind the curtain" experience on a world-class stage. This festival features the musical progress of the students and inspires them to continue on being involved in music throughout their academic careers. They have a unique and strong classical sound that led them to become one of the top Classical artists of 2023. This proves that their youth is a source of strength, not weakness. It's an unforgettable and inspiring night that will leave you in awe. Secure your tickets now and be a part of this magical celebration of music!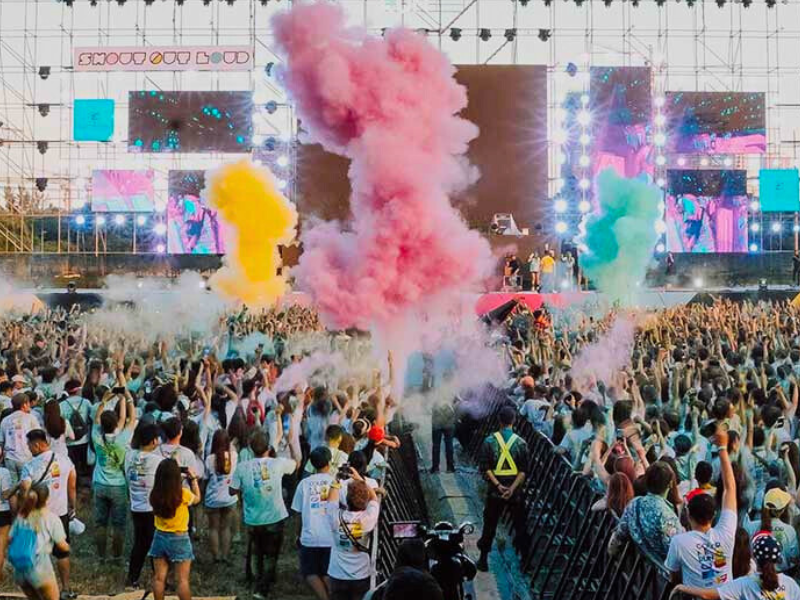 The Conejo Schools Foundation All-District Music Festival is now back with over 3,500 students of all ages, showcasing their exceptional skills in choir, strings, and band performances. The festival aims to encourage and nurture their musical talents, providing them with opportunities to grow and flourish throughout their academic journey. With an immersive experience that shows them what truly happens "behind the curtain" in a world-class stage and a professional crew, it gives the students a big step up from a typical school experience.
The Conejo Schools Foundation, in collaboration with the Conejo Valley Unified School District along with Conejo Recreation and Parks District, has put together a fantastic lineup that celebrates the diverse talents of its students.
The 39th Conejo Schools Foundation All-District Music Festival reached success because of the hard work and dedication of numerous volunteers and local sponsors. Joining forces to create an unforgettable event that showcases the passion, talent, and commitment of the students is what makes the festival exceptionally unique.
The young performers at the Conejo Schools District Music Festival are not just a fleeting attraction – their classical sound has earned them a place among the top classical artists of 2023. Their talent will excite you to what the future of music holds!
After two years of hiatus because of COVID-19, this 2023 festival makes a triumphant return with nine incredible nights of music. On May 23, 2023, it is set for an epic band night that will leave you on the edge of your seat.
To complete your experience, the Fred Kavli Theater in Thousand Oaks, California, provides the perfect backdrop for this all-district music festival. Known for its exceptional acoustics and beautiful sightlines, the theater assures you an unforgettable experience for every audience member.
You can't miss your chance to be a part of this extraordinary event that offers a glimpse into the future of classical music! Come on down in Thousand Oaks, California to experience the students' unique classical sound. Enjoy your time and support the community by helping foster the musical dreams of these young stars. Prepare for an amazing night of band performances of the Conejo Valley's brightest young stars! Purchase your tickets now!