Fred Kavli Theatre | Thousand Oaks, California
Get ready for the most beloved holiday tradition at the Fred Kavli Theatre! On Saturday, 17th December 2022, the Pacific Festival Ballet will perform its rendition of the classic ballet show, The Nutcracker! Join Clara and the Nutcracker/Prince as they venture into an exciting adventure and travel to the Land of the Sweets! This whimsical journey will be performed by Pacific Festival Ballet's incredibly talented dancers! Aside from homegrown dancers, the show will also feature guest dancers Tiler Peck and Roman Mejia from New York City Ballet. Whether you've seen the Nutcracker or not, you haven't seen anything like Pacific Festival Ballet's rendition! So hurry and grab your tickets now!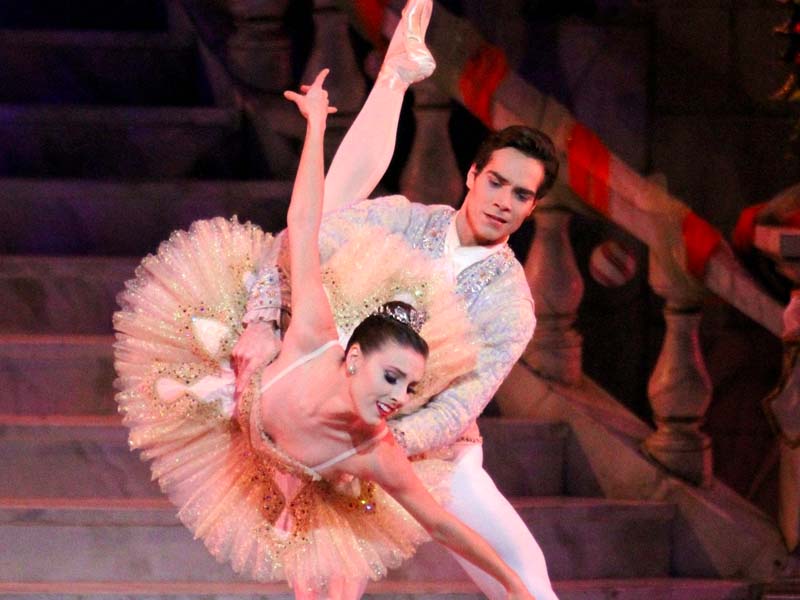 For over a century, The Nutcracker has been performed by thousands of ballet companies all over the world. The 1892 classic was first performed in St. Petersburg, Russia, with choreography from Marius Petipa and Lev Ivanov. The two-act ballet spectacle features the breathtaking music of the legendary Pyotr Ilyich Tchaikovsky, who's hailed as Russia's greatest composer. Since its premiere in Russia, thousands upon thousands of The Nutcracker productions have dominated the holidays. The Nutcracker is not just limited to the stage. The show has expanded to films, TV shows, animated features, and more. The Nutcracker productions make up 40% of ballet companies' revenue in the U.S. alone. Indeed, the show is beloved by ballet enthusiasts.
The Nutcracker's story is based on E.T.A. Hoffman's The Nutcracker the Mouse King. In the ballet's version, Clara becomes fond of a small Nutcracker toy. But after her brother Fritz steps on the toy, she becomes devastated. Luckily, her godfather Drosselmeyer is a toymaker, and he quickly fixed the Nutcracker. At midnight, Clara checked on her beloved toy, but mice began to fill the room, the Nutcracker grew in size, and gingerbread soldiers, tin soldiers, and toys started a battle with the mice. The seven-headed mouse king attacks the still wounded Nutcracker, but Clara steps in to help, long enough for the Nutcracker to stab him. After the mice retreat, the Nutcracker turns into a prince. He and Clara fall in love, and together they set out on a journey to his kingdom, The Land of the Sweets.
Catch Pacific Festival Ballet's rendition of The Nutcracker! Tickets to see this holiday classic at the Fred Kavli Theatre are now available!