Fred Kavli Theatre Seating Chart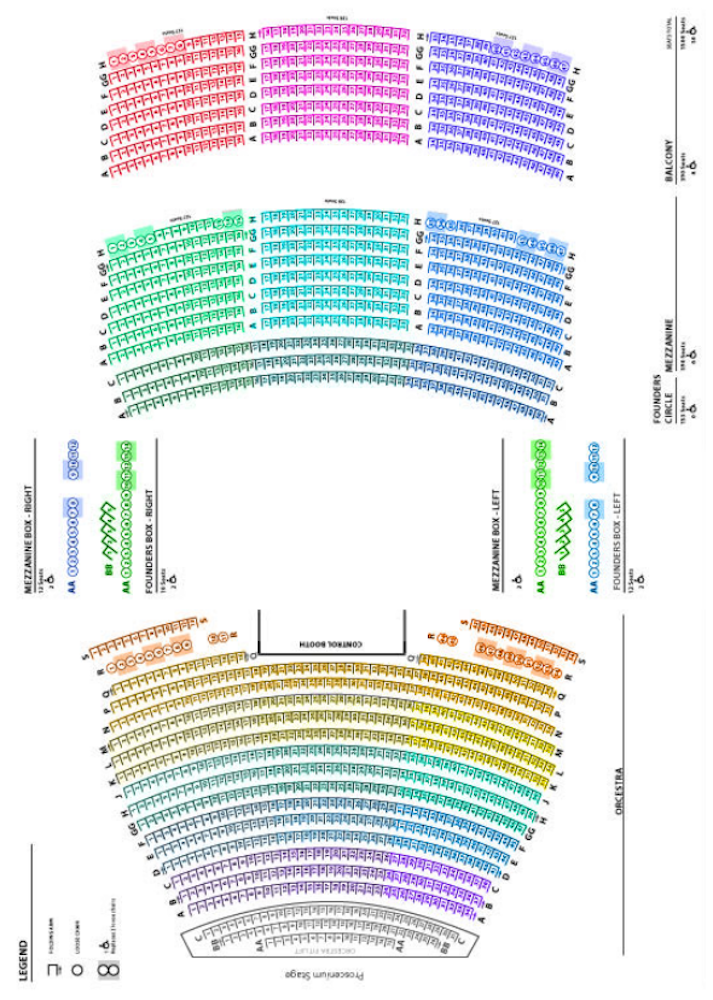 Fred Kavli Theatre has plenty of seating for 1,800 spectators across several seating sections. Ground-level orchestra seating is the easiest to access, but the theatre is fully accessible for wheelchairs and persons with mobility issues and disabilities.
Standard seating is theatre-style seating with flip-down seats constructed with sturdy cushioning for all guests.
NOTE: The seating layout may change depending on the event. Always check the seating map when choosing your tickets.
You can reserve your best seats today by purchasing your tickets now! Visit the Fred Kavli Theatre schedule to see all the upcoming events.
To view the ticket and authenticity policies please check out the ticket information page.