Fred Kavli Theatre At Bank Of America Performing Arts Center | Thousand Oaks, California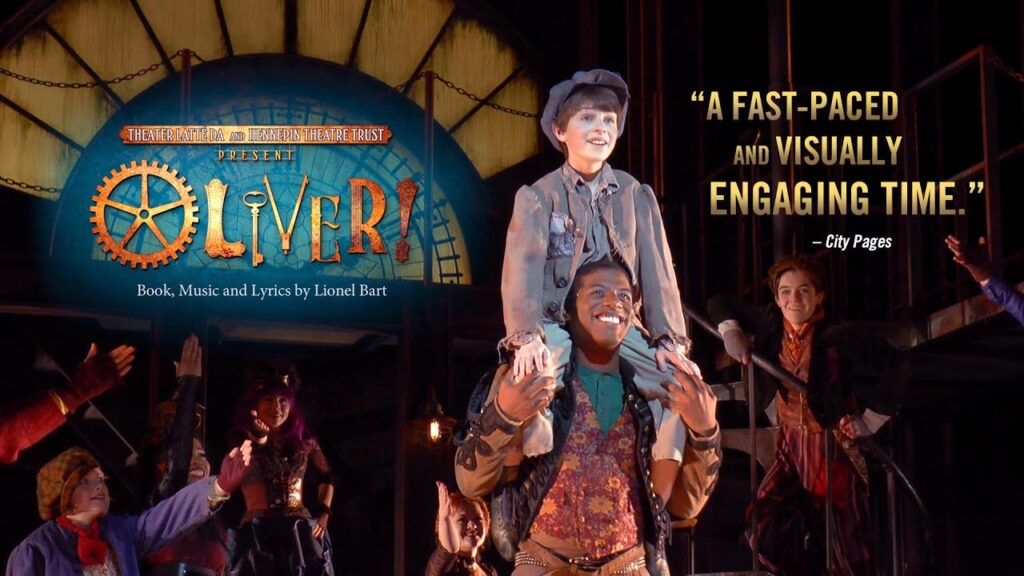 Forty-something folks, hold onto your hats! The moment we've been waiting for is HERE! The prodigious Oliver is tearing it up and coming to our turf for the ultimate CONCERT experience at the spectacular Fred Kavli Theatre At Bank Of America Performing Arts Center in Thousand Oaks. Get ready to get those TICKETS for October 21, 2023, folks. This concert is gearing up to be a total sensory overload. He's coming off the tail end of a global TOUR and landing in our neck of the woods!
Talk about a VIBE! This is gonna be way more than just a night out, friends. Concerts like this are why we lived through the 90s. Those unforgettable riffs, melodies that get under your skin, and the crowd pulsating with pure nostalgia! We're talking the "greatest hits" kinda night, where every tune sparks a memory. Remember that one time at the roller rink or the prom theme song? Yeah, those vibes!
This is not just a concert, but a way-back machine rolled up into a microcosm of the soundtrack of our youth. Bask in the past while living for the present—the perfect mix of now and then! If you were a boots-on-the-ground, MTV-watching, mixtape-making Gen Xer, then this show is it. So gather up your peeps, dust off those flannel shirts, and resuscitate your air-guitar skills, because it's gonna be OFF THE CHAIN!
Plan accordingly, this gig is gonna sell out faster than cassette tapes at a garage sale. Life is a TOUR, make this CONCERT a stop! So get out there, snag your TICKETS ASAP, and let's rewind the era together—just for one night. Boom, it's on!
Heads up, music junkies! The chance of a lifetime, the gig to top all gigs, the concert event you absolutely CAN'T miss this year is approaching with sonic speed! Brace yourselves for the earth-shaking, soul-stirring, heart-melting music vortex that's about to unleash... Ladies and gents, drumroll, please...THE OLIVER CONCERT IS FINALLY HERE!
They're hitting the road again! Oliver, the divine maestros, the symphony weavers, the melody engineers! COME ON! This ain't no small talk, no idle chit-chat, this is the real deal, the big kahuna, the mother of all concerts! Make no mistake, this tour, stopping by our beloved Thousand Oaks, ain't just any tour. We're talking fireworks of rhythm, explosions of sentiments, an absolute celebration of harmonics.
Got your Tickets, yet? No? Dude, you're about to miss the supernova of sounds! This is your golden ticket to the Willy Wonka factory of music. It's the passport to Oliver's mad, magical, and marvelous music realm. Agitate, educate, organize - get your tickets NOW!
Oliver – they're the bees knees, the cat's pajamas, the elephant's instep! They've been showered with accolades. They've been sprinkled with stardust of awards and recognition. They're sonic sorcerers, legit maestros leading the pied piper's parade. Their live show...BOOM! It's not a concert, it's a friggin' revolution. A chaos of happy tears and ecstatic cheers.
Let's talk Fred Kavli Theatre At Bank Of America Performing Arts Center. You ever been there, mate? It's a frikkin' gem. Nestled in the heart of Thousand Oaks, this starlit theatre is nothing short of an architectural marvel, renowned for state-of-the-art acoustics. It's like they built this place with each block resonating with pure, concentrated 'euphoria'. So, naturally, when Oliver sends their waves lashing from the stage, BOOM, you're in nirvana! It's a spiritual experience, bro!
So, to the good folks of Thousand Oaks, California, are you really gonna let this EPIC musical supernova pass you by? Are you just gonna sit there and let the rhythm fade away, the melody dissolve? HECK NO! Grab your tickets NOW! Hurry up 'coz these babies are selling faster than hotcakes on a frosty morning. Don't drag your feet, amigos, let's turn the heat UP on this event. Let's show 'em what music passion is all about!