Fred Kavli Theatre | Thousand Oaks, California
On Monday, January, 9th, 2023, the very inspiring Aretha Franklin Tribute Show – R.E.S.P.E.C.T. – comes to Fred Kavli Theatre. R.E.S.P.E.C.T. is more than 'just' a concert. This is an Aretha experience like no other. The show follows the most important stages of her career, featuring a wide cross-section of her life's most memorable musical work. Not only her most memorable, but also your most memorable and favorite hits, performed in one glorious evening. Follow these fabulous soundtracks, of the hits that made her the Queen of Soul. You cannot help but understand, how she became "the greatest singer of all time," without experiencing the power of this extremely talented woman's extraordinary voice.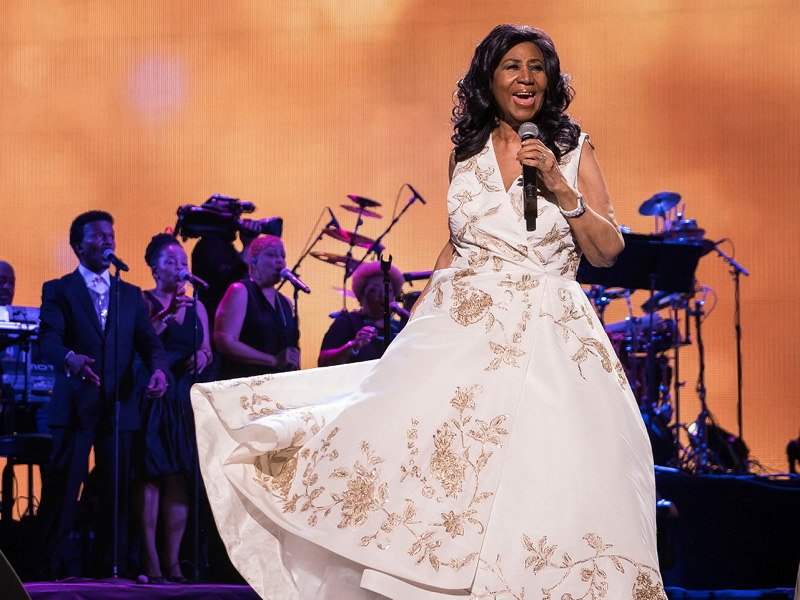 Celebrate the singer, the icon, the leader, the woman. This is the show, "R.E.S.P.E.C.T.: A Tribute to Aretha Franklin".! Aretha Louise Franklin was an iconic American singer, songwriter and pianist.
This is the story of America in the second half of the twentieth century, it's intricately woven through with icons and greats like Aretha Franklin. Woven into the fabric of the American history is her music, her activism, her faith, her strength. She was outspoken on civil rights, and she never stopped fighting for women's rights.
A musical career spanning nearly seven decades, she had global sales of over 75 million records. Her name appeared on the Billboard charts 112 times. She won eighteen Grammy Awards. She was the first female performer to be inducted into the Rock and Roll Hall of Fame. Amazingly, she has also been the most charted female artist in musical history. "Rolling Stone" quite confidently titled her as "the greatest singer of all time". She was the Queen of Soul. Aretha Franklin lived her life – the life of a legend.