Fred Kavli Theatre | Thousand Oaks, California
This holiday season, get ready for a new exciting adventure with Peppa Pig and her family! On Friday, 23rd December 2022, the Fred Kavli Theatre will be presenting the much-anticipated children's show, Peppa Pig's Adventure! The event is part of Peppa Pig's extensive North American tour, consisting of 68 stops across all major cities! If your kids love Peppa Pig, this is the perfect opportunity to bring them to an exciting musical show for a much-needed family bonding! So, hurry and get your tickets now and see Peppa, George, Mommy Pig, and Daddy Pig set out on an incredible adventure!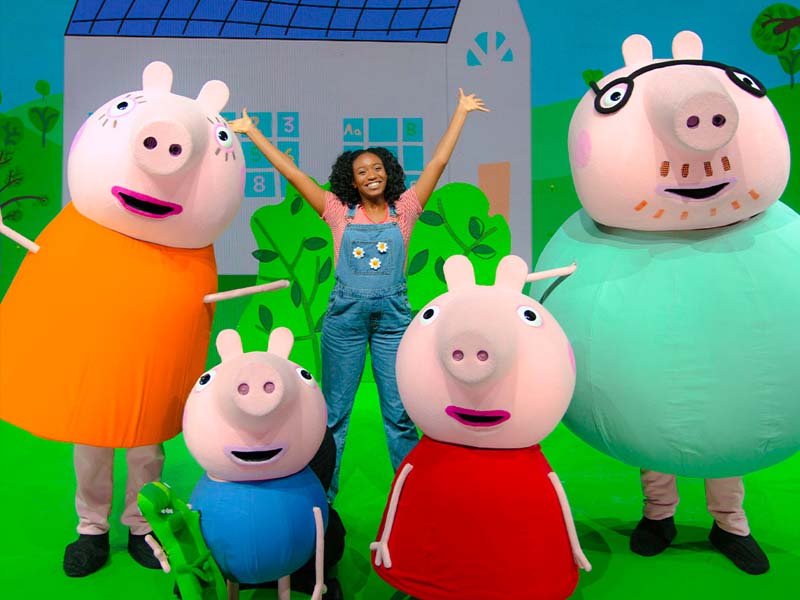 Our beloved lead character Peppa Pig goes on a camping trip with her brother George and her friends. This 60-minute musical will feature all your favorite characters, including George Pig, Daddy Pig, Mommy Pig, Grandma Pig, and Grandpa Pig. Apart from family members, Peppa's charming friends, Suzy Sheep, Pedro Pony, Zoe Zebra, Rebeca Rabbit, and more, will also be making an appearance. Peppa Pig's Adventure will feature an entirely new story, with new music and several surprises. Indeed, the show is a must-see for kids of all ages!
Peppa Pig is an award-winning animated television series created by Astley Baker Davies. The show features a female piglet and her family. Besides pigs, the show features a variety of lovely animal characters, such as Suzy Sheep, Danny Dog, Emily Elephant, Zoe Zebra, and more. The series has become one of the most successful animated shows in the world, with broadcasts in over 180 countries. Today, Peppa Pig has expanded into books, films, theme parks, musicals, merchandise, and video games.
Since its premiere in 2004, Peppa Pig has received numerous accolades. The show has won four British Academy Children's Awards, including Best Pre-School Animation (2005, 2011, and 2012). Peppa Pig's voice actor Harley Bird won Best Performer. Meanwhile, the show also garnered 11 nominations at the British Academy Children's Awards.
Tickets to see Peppa Pig and her friends and family at Peppa Pig's Adventures are now available! Get your tickets now and see this whimsical musical at the Fred Kavli Theatre on Friday, 23rd December 2022!