Fred Kavli Theatre | Thousand Oaks, California
This coming spring, funk rock fusion powerhouse Ozomatli is coming to Thousand Oaks, California! The Grammy-Award-winning band is set to perform at the Fred Kavli Theatre on Saturday, 18th February 2023! If you're looking for some great entertainment, Ozomatli is guaranteed to deliver an exhilarating performance of their biggest hits and fan favorites, such as "Mud Football," "Solamente Una Vez," "Cut Chemist Suite," and many more! If you love an eclectic mix of Latin rock, funk, and world music, you should come to the Fred Kavli Theatre on Saturday, 18th February 2023, and check out Los Angeles' hometown heroes! Grab your tickets now!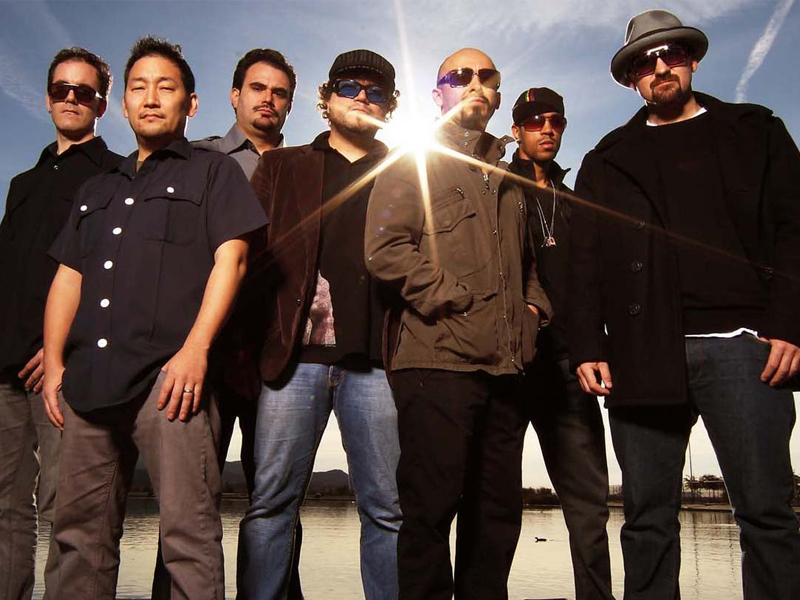 Ozomatli is a Los Angeles-based band known for its numerous chart-performing hits. Many of their works have made appearances on TV, in films, and games, and the band has toured all over the world and performed in renowned festivals, among others. Some of the band's noteworthy appearances include performing at the Gabriel Iglesias Presents Stand Up Revolution and headlining the Hollywood Bowl at the World Music Festival in 2010
.
Ozomatli emerged in 1995 and released their self-titled debut album three years later. The album peaked at numbers 7 and 4 on Billboard's Top Latin Albums and Latin Pop Albums charts. The fan-favorite track, "Cut Chemist Suite," was featured in Tony Hawk's Pro Skater 3. One of Ozomatli's first major gigs opened for Santana on their Supernatural Tour in 1999.
The band's sophomore effort, Embrace the Chaos, topped the Latin Albums and Latin Pop Albums chart and later won the Grammy Award for Best Latin Rock/Alternative Album. In 2004, Ozomatli released another impressive studio effort, titled Street Signs. The album entered five Billboard charts, securing the number 2 spots on the Top Latin, Latin Pop, and Heatseekers charts. Street Signs won the Latin Grammy Award for Best Alternative Music Album one year later. The band continued to make notable studio releases, the latest reggae-infused body of work titled Non-Stop: Mexico to Jamaica. The album, released in 2017, was produced with the help of several renowned Latin artists.
Apart from music, the bands are vocal activists and advocates for immigration reform and farm workers' rights. In 2011, the band received the KCET Local Heroes Award for their humanitarian contributions in Los Angeles.
Find out why Ozomatli has become one of Los Angeles' most prized music gems! Tickets to see Ozomatli perform at the Fred Kavli Theatre are now available!