Fred Kavli Theatre | Thousand Oaks, California
This spring, the New West Symphony is presenting its latest season with a live performance of Symphonie Fantastique! The groundbreaking concert features a breathtaking orchestra composed of esteemed musicians led by Grammy Award-winning conductor and New West Symphony creative director Michael Christie! On Saturday, 4th March 2023, the New West Symphony will perform Symphonie Fantastique at the Fred Kavli Theatre! The musical soundscape will feature three masterpieces by composers Edward Elgar, Mason Bates, and Hector Berlioz! If you love classical music, the New West Symphony is guaranteed to deliver an exemplary performance at the Fred Kavli Theatre! Hurry and grab your tickets now!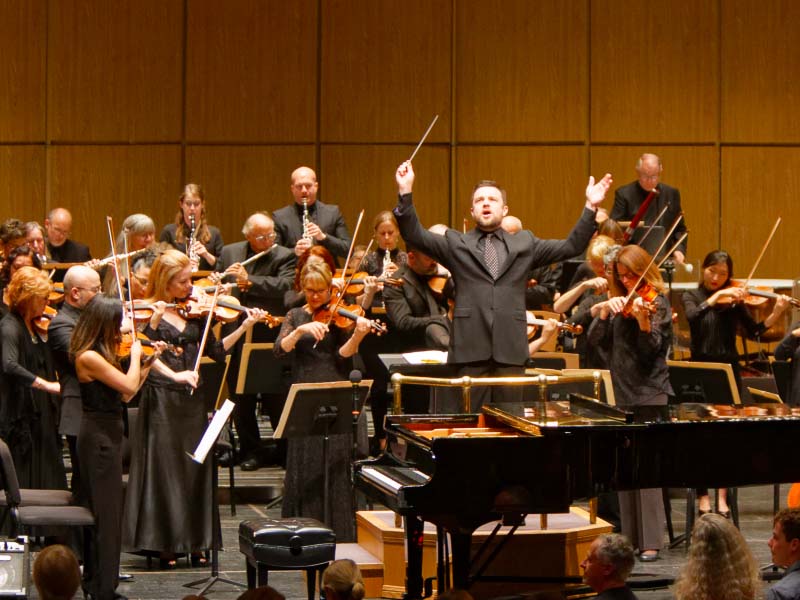 The Symphony Fantastique is a unique orchestral performance part of the company's Masterpiece series. The concert will feature a fantastic show accompanied by an animated/ live-action film. The Symphony Fantastique concert, composed of three compositions, will be led by New West Symphony creative director Michael Christie. The award-winning conductor will start the show with "Nimrod" from Enigma Variations, composed by English composer Sir Edward William Elgar. The performance is dedicated to Founding Music Director Boris Brott.
New West Symphony will perform a composition titled Philharmonia Fantastique: The Making of the Orchestra for the second act. The song was composed by Grammy Award-winning composer Mason Bates. This number will be accompanied by a visual presentation by Academy Award-nominated screenwriter and storyboard artist Jim Capobianco. Lastly, the program will end with Symphonie Fantastique, composed by the legendary French composer Hector Berlioz.
Since 1995, the New West Symphony has entertained music lovers with exquisite masterpieces composed by legendary and modern composers. The company comprises talented musicians from Los Angeles. In 2018, the symphony welcomed Maestro Michael Christie as its creative director. The New West Symphony annually presents six Masterpiece Series concerts and brings in highly-acclaimed guests, maestros, and artists.
Grab your tickets now to Symphony Fantastique and enjoy a wonderful soundscape performed by New West Symphony!