Fred Kavli Theatre | Thousand Oaks, California
This 2023, the New West Symphony has prepared the incredible Masterpiece Series. This series of concerts will feature groundbreaking performances by Los Angeles' premier orchestra, as well as introduce a number of amazing guest performers! On Saturday, 9th September 2023, the New West Symphony proudly presents the Sparkling Classical at the Fred Kavli Theatre! This program will feature acclaimed and award-winning pianist Sean Chen! Meanwhile, the orchestra will be led by none-other-than Grammy Award-winning composer and company music director Michael Christie! Enjoy a night of fanciful music and enchant your senses by grabbing your tickets now and attending the Sparking Classical at the Fred Kavli Theatre!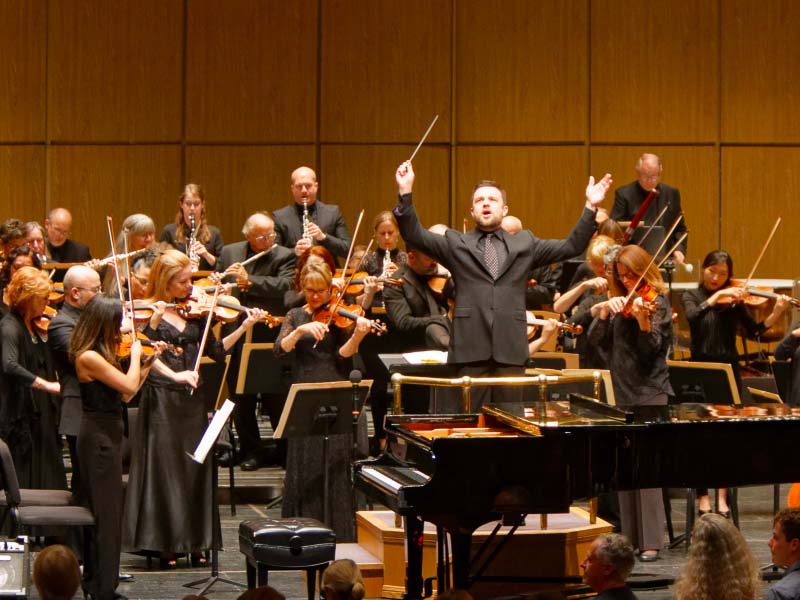 The Sparkling Classical is a four-part program that will feature compositions from both modern and classical composers. The West Symphony welcomes sensational American pianist Sean Chen for this much-awaited event. He was a third-prize medal winner of the Van Cliburn International Piano Competition and the winner of the American Pianist Awards in 2013. Chen is also a current Artist in Residence at the University of Missouri-Kansas City Conservatory.
Sparking Classical will start with "Dance Card" from Pulitzer Prize and three-time Grammy Award-winning composer Jennifer Higdon. The show will then continue with "Burleske" for Piano and Orchestra by legendary composer Richard Strauss. Speaking of legendary musicians, the show will also feature "Eight Exotic Dances" composed by French neoclassical genius Jean Farncaix. Lastly, you cannot go wrong by ending this amazing night with Symphony No. 1, "Classical," by illustrious Russian composer Sergei Prokofiev.
Like most major New West Symphony performances, the show will be led by music director and Grammy Award-winning composer and conductor Michael Christie. In 2019, Christie took over as director of the New West Symphony. The acclaimed conductor won Best Opera Recording for Mason Bates' The (R)evolution of Steve Jobs, performed by The Santa Fe Opera.
Enjoy a night of amazing symphonies when you come and see the Sparkling Classical at the Fred Kavli Theatre! Tickets are now available, so hurry and buy yours now!