Fred Kavli Theatre | Thousand Oaks, California
The New West Symphony brings the 2021/2022 Masterpiece Series to Kavli Theatre! The series is composed of works written by the greatest classical composers. On Saturday 19th November 2022, the premier orchestra brings Ludwig Van Beethoven's famous masterpiece, Ode to Joy, to life! This timeless composition, Beethoven's last written symphony, represents the triumph of togetherness amid war and despair. Conductor Maestro Michael Christie will lead the orchestra. Revel in the harmonious melodies of one of the most excellent compositions of all time. Ode to Joy will be performed by a world-class symphony in a state-of-the-art venue! So hurry and get your tickets now!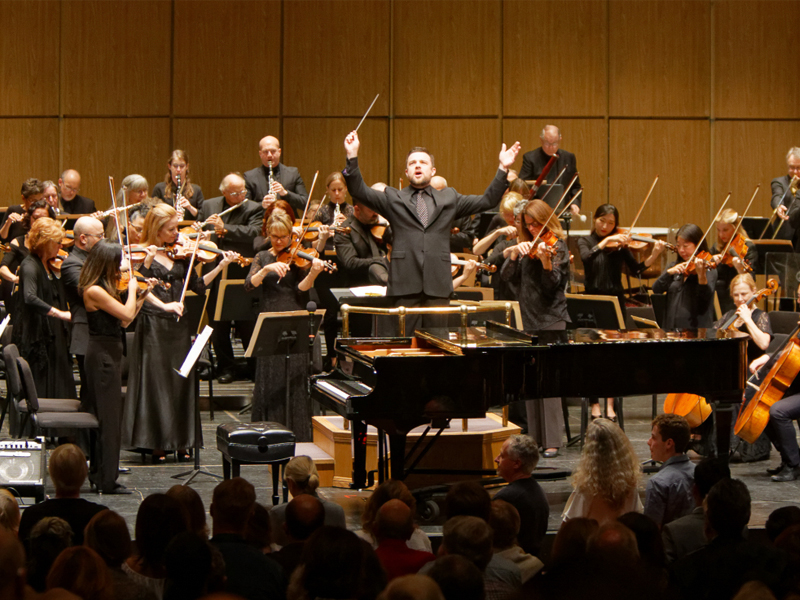 The New West Symphony is an orchestra based in Los Angeles. The orchestra recruits some of the world's most talented musicians. Led by Grammy-award-winning director Maestro Michael Christie, the Symphony presents six masterpieces every year with guest musicians and soloists. This performing organization is made to provide listeners with incredible experiences and provide the revelatory power of live symphonic music.
The symphony is proud to present the 2021/2022 Masterpiece Series this year. The six performances include compositions by great classical composer, such as Ludwig Van Beethoven, Wolfgang Amadeus Mozart, Sergei Rachmaninoff, Giovanni Bottesini, and many more.
Ode to Joy is a poem written by German poet and playwright Friedrich Schiller. The poem was adapted and used by Beethoven for Symphony No. 9. The composition became an "Anthem of Europe." Symphony No. 9 in D Minor is a choral composition written between 1822 to 1824. It's the only classical symphony that has vocals included in the repertoire.
Director and conductor Maestro Michael Christie have over 20 years of experience performing and conducting orchestras. He won a Grammy Award for Best Opera Recording for The Revolution with Steve Jobs with Santa Fe Opera. The composition is a contemporary opera written by Mason Bates.
The New West Symphony orchestra is composed of some of the world's most accomplished musicians. Some have taken part in award-winning film soundtracks, such as Jurassic Park, Star Wars, and La La Land.