Fred Kavli Theatre | Thousand Oaks, California
If you're a classical music enthusiast, there is an opportunity for you to enjoy the masterpieces of legendary composer Wolfgang Amadeus Mozart! One of California's most prestigious orchestras, the New West Symphony, is introducing the Masterpiece 2023 series with a number of exciting live concerts, including the much-awaited Binging on Mozart! On Saturday, 15th April 2023, New West Symphony, led by Grammy Award-winning conductor Maestro Michael Christie, will deliver Mozart's most beloved compositions at the Fred Kavli Theatre! This breathtaking spectacle is a must-see not just for Mozart fanatics but for all classical music aficionados! So hurry and get your tickets now before it's too late!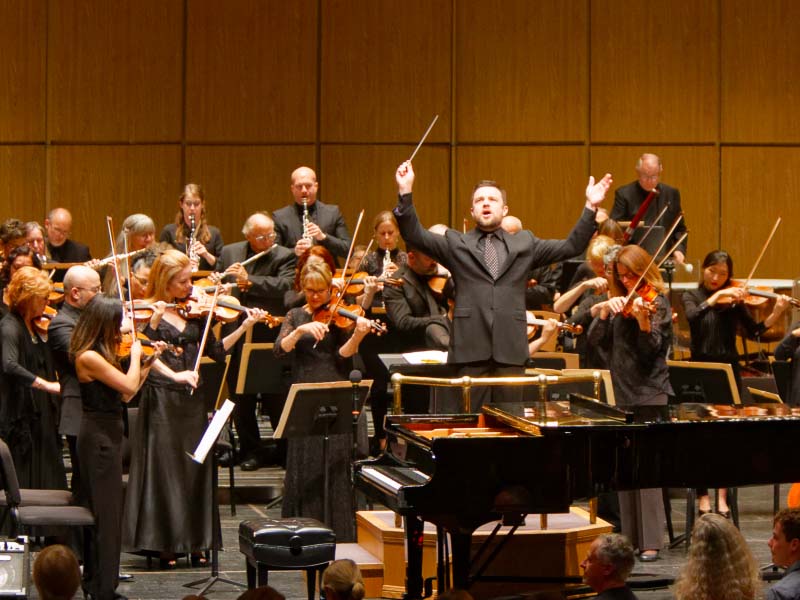 Wolfgang Amadeus Mozart was among the classical period's most prolific and revered musicians and composers. Born in Salzburg, Mozart was acknowledged as a music prodigy. At age 5, he already wrote and performed his own compositions in front of European royals. He was a proficient player of both piano and violin. Mozart's work includes 800 compositions of various genres. His repertoire includes symphonic, operatic, choral, concertante, and chamber music. Mozart has influenced numerous composers, including Ludwig Van Beethoven, Fernando Sor, Frederic Chopin, and Pyotr Ilyich Tchaikovsky.
On Saturday, 15th April 2023, the New West Symphony will perform Mozart's fan favorites, such as Symphony No. 25, Allegro con brio, "Non più andrai" from The Marriage of Figaro, Piano Sonata No. 11 "Alla Turca," Andante grazioso, Piano Concerto No. 24, Allegro, Eine Kleine Nachtmusik, Allegro, Clarinet Concerto, Rondo, and many more. These compositions have made a significant impact on modern music. Thus, the New West Symphony will perform these numbers and celebrate Mozart's musical genius.
If you want to experience the life and work of the greatest composer in history, you should come to the Fred Kavli Theatre on Saturday, 15th April 2023! Tickets are now up for grabs!