Fred Kavli Theatre | Thousand Oaks, California
Stand-up comedian Nate Bargatze is heading to the Fred Kavli Theatre on Friday 16th September 2022! The Nashville, Tennessee native is presenting his much-anticipated 2022 outing, The Raincheck Tour, featuring all-new material! The tour kicks off in summer and extends until fall, with multiple dates in major cities, including Thousand Oaks, California. If you're a fan of stand-up comedy, you may want to check out Nate Bargatze's clean, unoffensive comedy style. Moreover, fans can anticipate plenty of hilarious stories and anecdotes. The rising comedy star is a must-see among comedy fanatics! Grab your tickets now and experience the unique humor of Nate Bargatze at the Fred Kavli Theatre!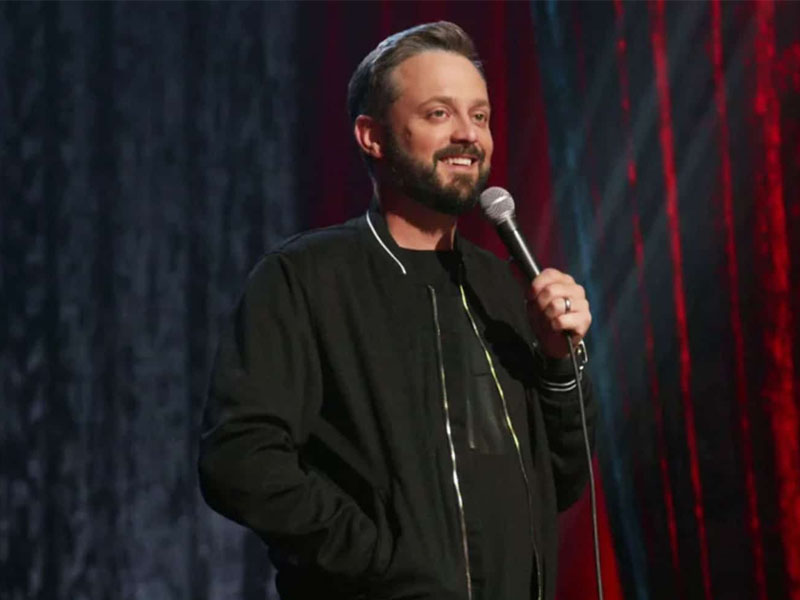 Nate Bargazte is known for his clean, anecdotal comedy style. His jokes are inoffensive, uncruel, wholesome, and almost soothing (according to some critics). He has also been regarded as the "nicest man in stand-up comedy." Bargatze's style is a stark contrast to most stand-up comedians, who may create jokes at someone's expense or make fun of a certain group. During an interview with The Atlantic, Bargatze explained his reasoning behind his wholesome material. "I just need to be super careful with anything that could be seen as making fun of someone," Bargatze expounded. He makes it a point to maintain his tact when singling out a person in the audience. "I've seen shows where comedians cracked about someone not clapping, then realized they've only got one hand, or joked about someone wearing sunglasses inside, then realized they're blind," he said. "I never want to put myself in that situation. I never want to be mean."
Nate Bargatze completed the biggest headlining tour of his career in 2021. With several sold-out shows (some sold out ten months in advance), Bargatze is on his way up the stand-up comedy ladder. He has been compared to the likes of Jim Gaffigan, Brian Regan, and Jeff Allen. Bargatze, who started his career in 2002, has appeared in several TV shows like Late Night with Conan of Brian and The Tonight Show with Jimmy Fallon. In 2013, he joined Fallon's Clean Cut Comedy Tour and won New York's Comedy Festival. One year later, he released his first stand-up album, Yelled By A Clown, which peaked at number 2 on Billboard's comedy chart. His recent works include Netflix Comedy specials The Tennessee Kid, released in 2019, and The Greatest Average American in 2021.
Tickets to see Nate Bagartze at the Fred Kavli Theatre are now available!