Fred Kavli Theatre At Bank Of America Performing Arts Center | Thousand Oaks, California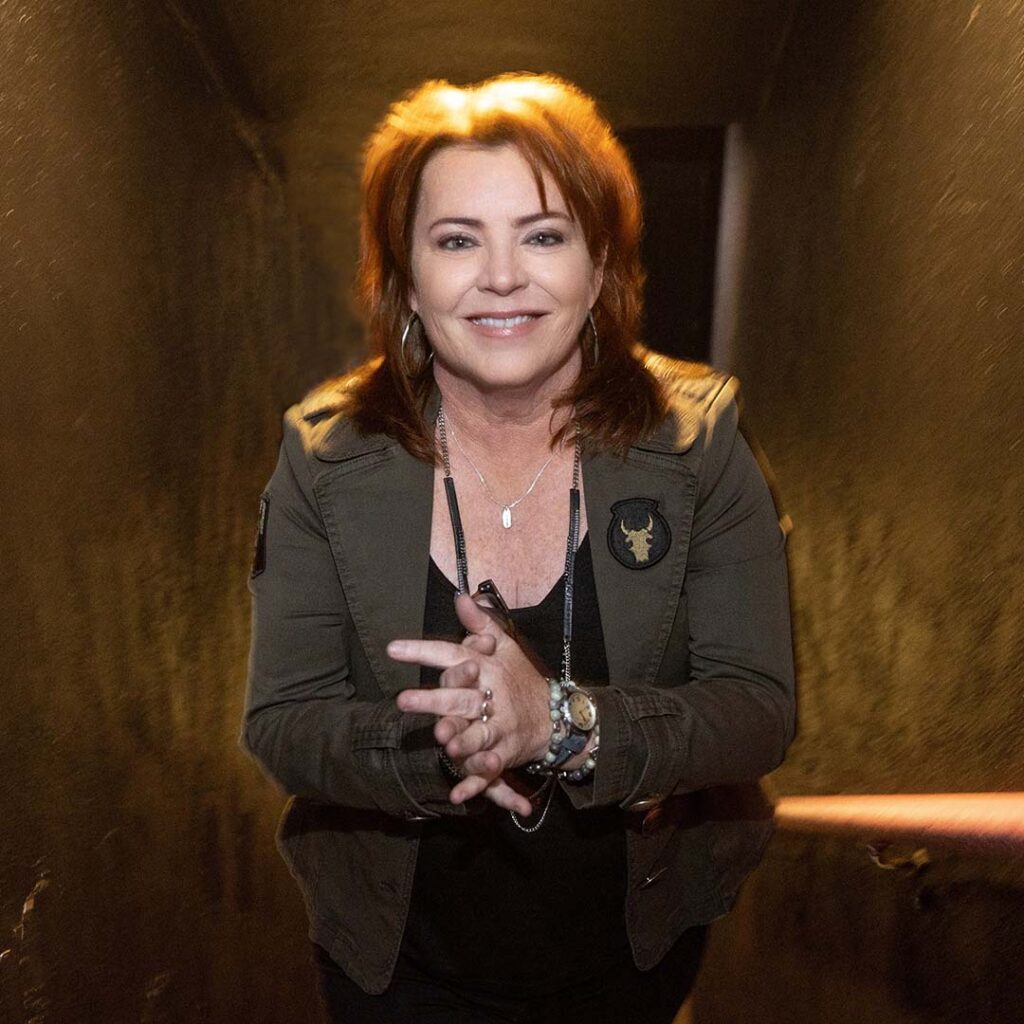 Hey, fellow comedy lovers! MARK YOUR CALENDARS! The fabulously FUNNY and GENIUS Kathleen Madigan is coming to Thousand Oaks! LIVE! April 27, 2024 is THE night to get your laugh on at the splendid Fred Kavli Theatre at Bank of America Performing Arts Center. From uproarious stories about her traveling misadventures to her humorous insights on family life, Madigan TICKLES every funny bone!
Imagine the EXPLOSION of laughter as she delivers old favorites and new zingers alike—this live show promises to be one UNFORGETTABLE rollercoaster of hilarity! Capture the RUSH, the IMPACT, and the pure JOY of this sterling comedian in person – nothing beats being in the front row amidst the contagious laughter.
So, if laughter is your jam, don't MISS THIS! Grab your buddies, your mom, even your grumpy neighbor—everyone needs some Madigan in their lives. TICKETS ON SALE NOW! You NEED to experience this live show. Go buy your tickets and prepare to LAUGH OUT LOUD.
Clear your schedules folks! On April 27, 2024, the Queen of Comedy herself, Kathleen Madigan, will be stepping onto the grand stage of the Fred Kavli Theatre At Bank Of America Performing Arts Center in Thousand Oaks, California. Anyone who knows a dollop about stand-up comedy knows that a performance of this caliber transforms a mere concert into an unforgettable escapade into the world of humor, delivering top-drawer punchlines, gags, and a whole lot of laughter. It's a crazy good time, chalk-full of emotional roller-coasters, that'll leave your ribs hurting from all the chortles and giggles.
About Kathleen Madigan
No stranger to the stage or the spotlight, Kathleen Madigan owns it! She's been in the laugh-making business for 30 odd years, and she does it with an ease and charm that is difficult to match. When you see her perform live, it's like having a catch-up session with an old friend who's full of hilarious stories – cozy, intimate, and downright funny. She's got a repertoire of awards adorning her mantle, including the American Comedy Award for "Best Female Comedian" and the Phyllis Diller award for "Best Female Comedian." Beyond her accolades, it's the spontaneity and improvisation she brings to her live shows that really sets her apart. Prepare to weave through laughter, tears, and momentary life examinations as Madigan takes the stage!
Fred Kavli Theatre At Bank Of America Performing Arts Center Information
Nestled in the heart of scenic Thousand Oaks, the Fred Kavli Theatre at Bank Of America Performing Arts Center is a jewel of a place. Its wide reputation of housing some of the biggest names in the industry only glorifies its grandeur. With state-of-the-art accoustics and plush, comfortable seats, it provides the perfect setting to enjoy the cocktail of comedy that Madigan so masterfully mixes. Not to mention the staff – oh, they're always on their toes, aiming to make your experience glitch-free and delightfully memorable. Here, you're not just watching a concert, you're living it.
Ticket Information
Tickets are kind of like hot pancakes, ready to be grabbed! They are now available at the box office. However, for those who prefer a smoother experience without emptying their pockets on hefty fees, "Ticket Squeeze" is your best bet. Not only do they offer tickets at lower prices, they also have delightfully low fees. Buying tickets from "Ticket Squeeze" is like icing on a laughter-filled cake.
So don't wait! Seat yourself in the heart of amazing humor and life-brightening laughs. Get a taste of the one-of-a-kind comedy concert that is Kathleen Madigan and end the night with ab-tightening laughter and memories to cherish. Seize the day, seize the laugh! Buy your tickets now and experience a ride into the world of punchlines that'll make real life seem like a joke.