Fred Kavli Theatre | Thousand Oaks, California
Classic rock fans have a lot to be excited for because John Lodge is coming to the Fred Kavli Theatre on Saturday, July 29, 2023, for an epic concert that fans are already going crazy for. Lodge's shows are a wonderful experience filled with energetic performances on a lively stage and include a few surprises too. All of which creates an electric atmosphere full of anticipation and excitement, making it an event that fans won't want to miss. With five decades of musicianship under his belt, you can expect to have one of the best times of your life, but you need to secure your tickets right now before they sell out. Grabbing your tickets is super simple; you will be presented with a very fast and secure checkout process after clicking the "GET TICKETS" button. So in short, for an unforgettable time out, be sure to get yourself to this concert.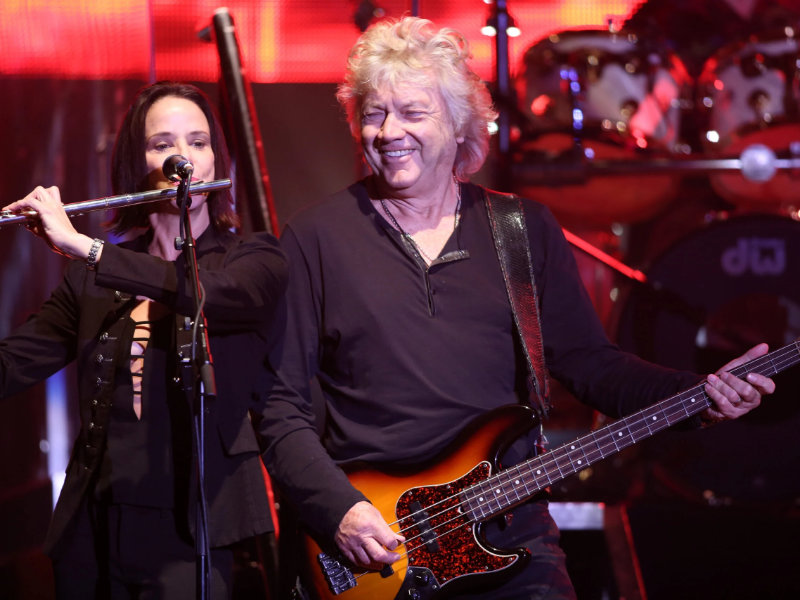 John Lodge hails from the United Kingdom and is best known for his work as a singer, bass guitarist, and songwriter for the band the Moody Blues. Born in Edington, Birmingham, on July 20, 1945, he joined the Moody Blues in 1966, and his superb songwriting abilities have netted the band several successful hits, such as "Candle of Life," "Eyes of a Child," "To Share Our Love," "House of Four Doors," "Ride My See-Saw," "Gimme a Little Somethin,' "Send Me No Wine," "Peak Hour," "(Evening) Time to Get Away," and so much more.
Lodge played with the Moody Blues for over five decades, and together they have sold over seventy million albums worldwide despite maintaining an active solo career. Their album, "Days of Future Passed," is often cited as one of the most important albums in rock. Throughout his professional life, he has achieved so much, including numerous awards, including the Ivor Novello Award for Outstanding Contribution to Music and the American Society of Composers and Publishers Award. Additionally, he was listed as one of the "10 most influential bass players in the world," as well as inducted into the Hollywood Walk of Fame and the 'Rock and Roll Hall of Fame' in 2018 as part of the Moody Blues. He was also presented with the Lifetime Achievement Award at the Prog Awards in 2019.
Lodge has collaborated with several different artists throughout his profession, including, the work he did with Justin Hayward on the album Blue Jays as well as Roy Thomas, just to name a few. Even though he has had an amazing solo career, John will always be part of the Moody Blues, and he is a philanthropist too. Outside of his music career, he pays particular attention to children's charities and is an avid golfer.
Ultimately, his contributions to music will forever cement him as one of the best musicians of our time, and his concerts are a thing of beauty that nobody wants to miss out on. Grabbing your tickets now is paramount to securing your spot, so make sure you do so right now.