Fred Kavli Theatre | Thousand Oaks, California
Jim Brickman just added several fall dates to the Brickman Across America Tour! The pianist and songwriter, known for his hits, "Valentine," "The Gift," and" Simple Things," will be making a stop at the Fred Kavli Theatre on Sunday 27th November 2022! The coveted show will feature numerous hits from his chart-topping albums, including his latest studio release, Interstellar. If you're a fan of contemporary instrumental piano ballads, Jim Brickman's show at the Fred Kavli Theatre is guaranteed to entertain and keep you in high spirits! So hurry and grab your tickets now and see Jim Brickman fill the air with his beautiful songs at the Fred Kavli Theatre!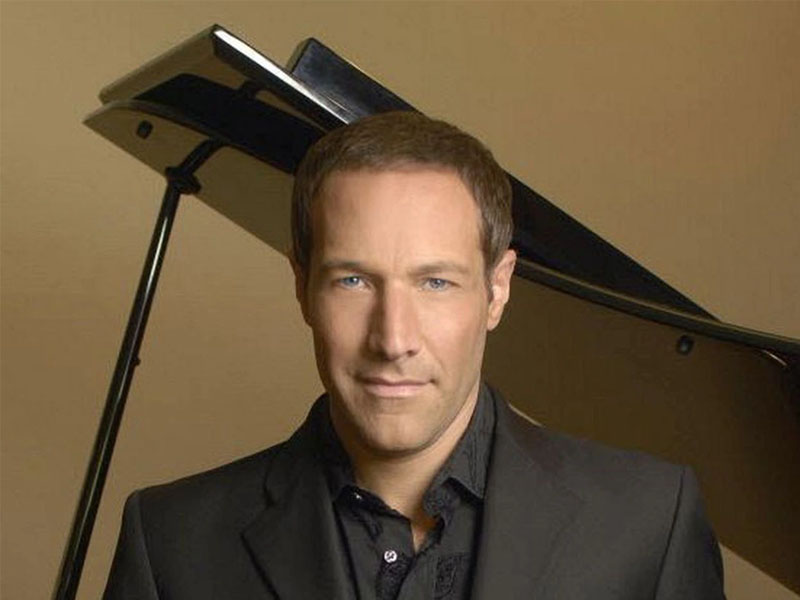 Jim Brickman is a pianist and highly-acclaimed songwriter who found commercial success as a solo artist and through his collaborations. Since emerging in 1994, he has released 53 studio and compilation albums, four of which earned gold certifications in the U.S. His albums have consistently topped Billboard's New Age Album chart and performed well on the Billboard 200. Brickman often collaborates with singers, and many of their projects became some of his biggest hits. In 1997, he released the colossal hit single "Valentine," with country singer Martina McBride. The single peaked at number 3 on the Adult Contemporary and number 53 on the U.S. Country Albums chart. The same year, Brickman released his second most popular single, "The Gift," featuring Collin Raye and Susan Ashton. The song landed the number 3 spot on the Adult Contemporary chart and entered the U.S. Country Albums countdown at number 51.
Over the next few years, Brickman dropped several more iconic hits, such as "After All These Tears" with Anne Cochran, "Love of My Life" with Michael Smith, and "Destiny" with Jordan Hill and Billy Porter. In 2001, he released his first number 1 single, "Simple Things," performed with country music songstress Rebecca Lynn Howard." He has also earned numerous accolades. In 1998, Brickman and Michelle Wright won the Vocal Collaboration of the Year at the Canadian Country Music Association Awards. The same year, his single, "The Gift," earned a Dove Award. As a songwriter, he has won two SESAC Songwriter of the Year Awards. Moreover, his albums Peace (2203) and Faith (2008) earned Grammy Nominations for Best Pop Instrumental and Best New Age Album.
See Jim Brickman's thrilling performance at the Fred Kavli Theatre on Sunday, 27th November 2022! Tickets are now available!