Fred Kavli Theatre | Thousand Oaks, California
This October, Las Cafeteras presents a new and exciting production to pay homage to Mexico's
most sacred holiday, the Dia De Los Muertos. The Hasta La Muerte is an all-new passionate performance packed with enthralling elements, such as dance, music, Zapateado, and altares y flores! On Sunday, 30th October 2022, the Fred Kavli Theatre will host this one-of-a-kind production, which celebrates the culture and customs of Mexico. Fans can expect Las Cafeteras' traditional folk songs, including La Bruja, La Morena, and El Chuchumbe. Celebrate Dia De Los Muertos by witnessing a groundbreaking show at the Fred Kavli Theatre! Hurry and grab your tickets now!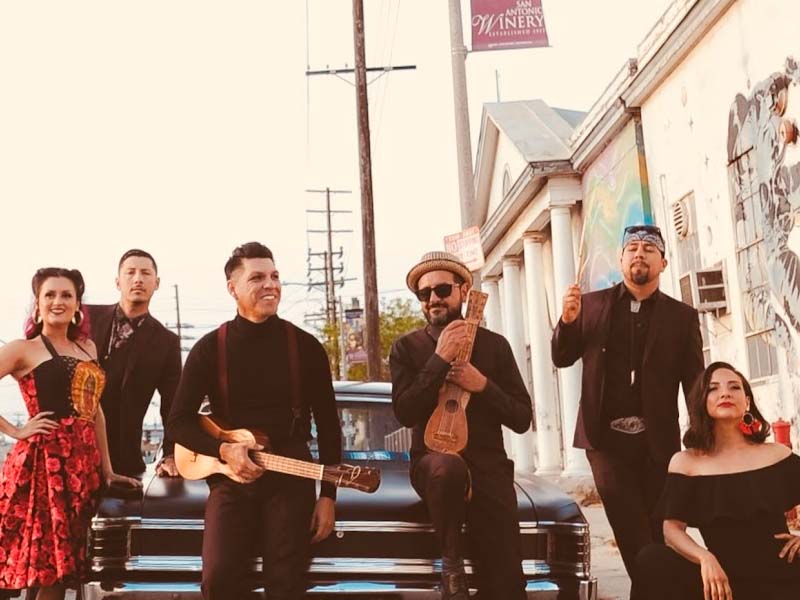 Las Cafeteras is a Los Angeles Chicano band that emerged in 2005. The group was started by students who regularly meet at an Eastside Cafe, hence the band name Las Cafeteras. Band members Daniel French, Denise Carlos, David Flores, Jose Cano, Hector Flores, and Leah Gallegos regularly took Son Jarocho classes in the area. Instead of naming themselves Los Cafeteros, the namesake was named Las Caferetas to honor women. The group performs a mix of folk and traditional Mexican music with Son Jarocho and Zapateado-style dancing. Their lyrics often sing about social issues occurring in Mexico, including United Farm Workers, DREAM Act, Civil Rights Movement, immigration reform, and homicides in Ciudad Juárez.
In 2009, the group released their first live album, Live At Mucho Wednesdays. In 2012, they came out with their sophomore effort, It's Time. The second album spawned the band's biggest hits, "El Chuchumbe," "La Bamba Rebelde," and "Luna Lovers." Five years later, Las Cafeteras dropped their third album, Tastes Like L.A. The band recently released its latest single, La Llorona, in September 2022. Since their debut, the group has toured and shared the stage with renowned performers, such as Lila Downs, Juanes, Caifanes, Ozomatli, Magnetic Heroes, and Edward Sharpe.
Tickets to join Las Cafeteras' production of Hasta La Muerte at the Fred Kavli Theatre are now available! Secure your tickets now and celebrate the Day of the Dead with Las Cafeteras!