Fred Kavli Theatre | Thousand Oaks, California
We have the most amazing news for you; Frankie Valli and the Four Seasons are coming to the Fred Kavli Theatre on Saturday, October 28, 2023, for a very special night of music. With a history of over 60 years, many fans already know that their ability to entertain is unparalleled. You will truly be blown away by Frankie's beautiful voice and feel uplifted and inspired by the group's rather special harmonies and choreography. They are by far one of the most iconic bands of our time, and their music has touched the lives of many, so you can expect people to buy out all of the remaining tickets. To reserve your place, make sure to click the "GET TICKETS" button before it is too late; otherwise, you will miss out. It is going to be an experience that will stay with you for a very long time, so don't delay. Get it done right now!!!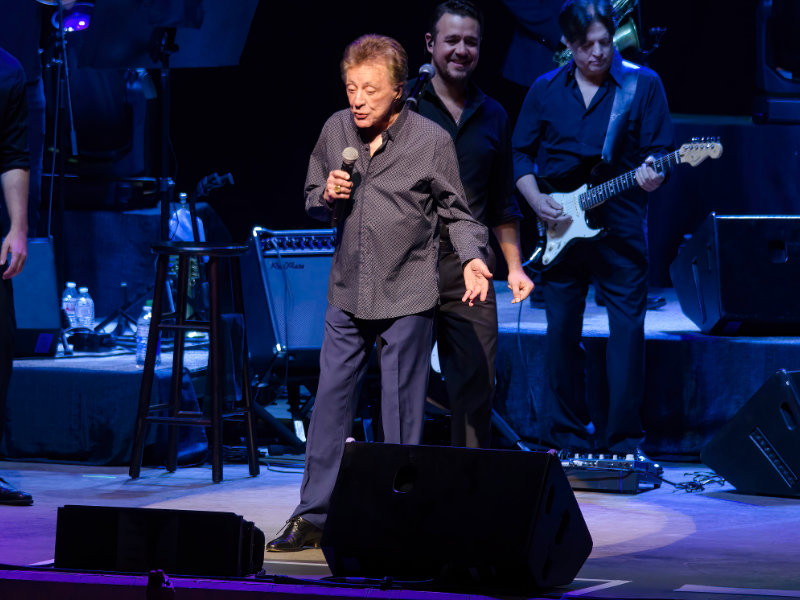 With over an estimated 100 million records sold, Frankie Valli and the Four Seasons have become one of the most iconic bands in the world. Their influence has transcended genres and generations with a string of hits that have stood the test of time.
Their story starts with Frankie, who was born, Francesco Stephen Castellucio on May 3, 1934, in the working town of Newark, New Jersey. He showcased his talents at a very young age, performing in church choirs and local talent shows. As time progressed, he started his own band called the Variatones, who had a few minor hits, later, they became the Four Seasons with their original members, Bob Gaudio, Tommy DeVito, and Nick Massi, and really started to take off.
They found success with their hit single "Sherry," which was released in 1962, and would define the 60s with many hits that followed, such as, "Big Girls Don't Cry," "Rag Doll," "Walk Like a Man," "December 1963 (Oh, What a Night)," and "Bye Bye Baby." While the group has been very successful, Frankie has also had a very good solo career, releasing the singles, "My Eyes Adore You," "Grease," and Jersey Boys."
Valli has also appeared on the small and big screens, starring in Miami Vice, The Sopranos, and Grease. He also starred in "Jersey Boys," which tells the story of the Four Seasons' rise to fame. Frankie's voice is incredible and has inspired many, plus the group's intricate harmonies and melodies have allowed them to win numerous Grammy nominations and an induction into the Rock and Roll Hall of Fame in 1990.
Whether in music or TV, these remarkable individuals have done a sterling job entertaining audiences around the world. Their music is inspirational, and watching them live is a pure treat for all of the senses. You can expect to be part of the whole show as they take you on a very special journey. Whether you're just discovering their music or a longtime fan, you will get to experience a truly wonderful show, so be sure to grab your tickets before it is too late.