Fred Kavli Theatre | Thousand Oaks, California
Get ready this summer as the other famous Elvis will Pump It Up and remind us What's So Funny 'Bout Peace Love and Understanding this Sunday, August 28, 2022, at the Fred Kavli Theatre. Joined by his current band, The Imposters, Elvis Costello will rock Thousand Oaks, California, in a night of contrasting pop and rock & roll songs delivered in the intensity that the one-and-only Elvis Costello can only give. Watch him and his band live in this tour's leg to highlight new exciting music from their recently-released album A Boy Named If. So, if you don't want to run out of concert tickets for this event, be sure to book your tickets as early as today. Tell all your friends about this music icon coming to California this summer and see you all there for an epic night of rock 'n roll!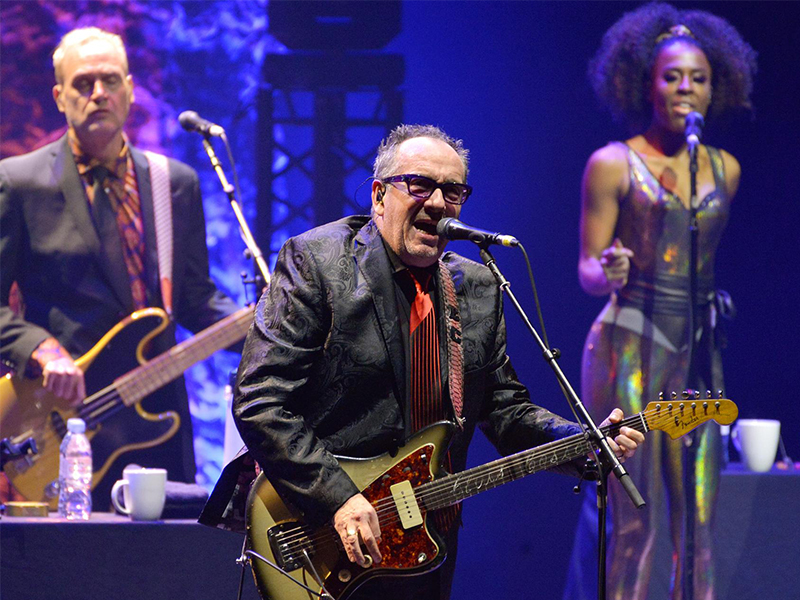 Elvis Costello & The Imposters have announced their tour this summer behind their just-released album A Boy Named If. The tour, which will feature dates across North America this August and September, will stop at the famous Fred Kavli Theatre in California. Nick Lowe & Los Straitjackets will open the event, which will feature both old hits and new materials from Elvis and the band.
Elvis Costello holds a record catalogue of more than thirty albums in his prolific career. In 2017, he celebrated the 40th anniversary of releasing his first record album, "My Aim Is True." Elvis cemented his place in the music industry after consistently giving the world one hit song after another in the last four decades. He is primarily known for his songs, "Alison," "Pump It Up," "Everyday I Write The Book," and his version of the Nick Lowe song, "(What's So Funny 'Bout) Peace Love and Understanding."
Over the years, Costello's music has drawn on many diverse genres, earning him a reputation as a "pop encyclopedia" and an artist who can "reinvent the past in his own image." That is why it didn't come as a surprise when he was inducted into the Songwriter's Hall of Fame in the company of Chip Taylor and Tom Petty in 2016.
Since 2002, his touring band (featuring a rotating cast of musicians) has been known as The Imposters. And now, they have an exciting album released recently. Dubbed as "A Boy Named If," the album contains awesome new materials with the hit single "Magnificent Hurt." With these new exciting songs and countless hits under his belt, we can only expect that this concert tour is nothing but EPIC! So grab your tickets now and see you on the road with Elvis and the Imposters.