Fred Kavli Theatre At Bank Of America Performing Arts Center | Thousand Oaks, California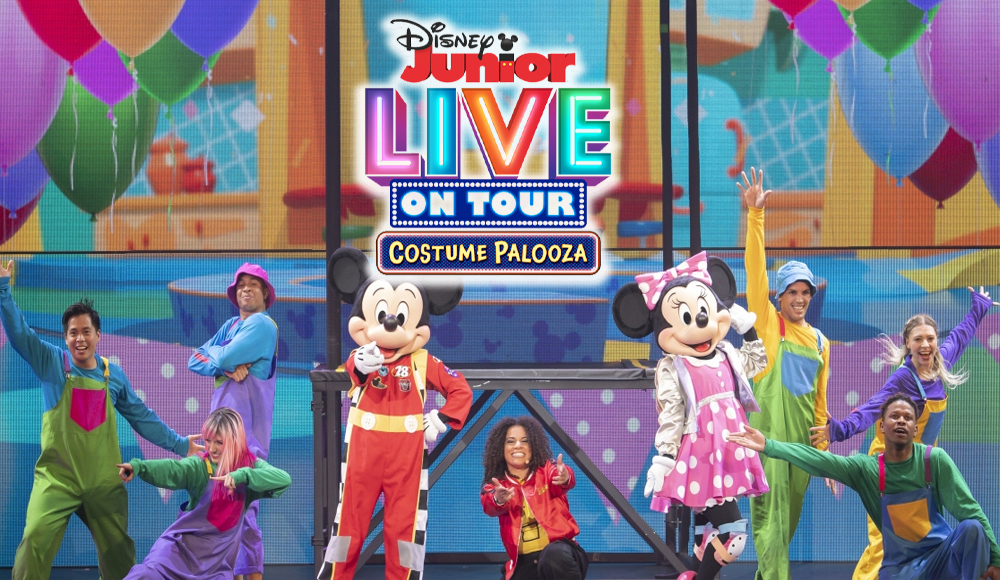 It's a costume party! Disney Junior's Mickey, Minnie, Goofy, Doc McStuffins, the Puppy Dog Pals, and Alice are calling the kids on an exciting costume party. With mysterious weather mishaps halting the gang's bright and colorful party, Marvel's Spidey and his Amazing Friends are bound to save the day. Moreover, they're also welcoming new members to the family - the hero kittens of SuperKitties. Joining forces to save Costume Palooza once and for all, it's definitely gonna be a blast at Fred Kavli Theatre on Wednesday, November 15th this fall. Hitting the road across 60 cities in North America, 2023's palooza trek is definitely an exciting chance for the kids to sing, dance, play, and flex their cutest costumes with the whole Disney Junior family. To all the parents out there, make sure to send your little heroes on this mission to save Costume Palooza by booking those tickets now!
As mysterious weather conditions halt the Disney Junior gang's much-awaited costume party, their friends from Marvel's Spidey and his Amazing Friends, along with hero kittens from SuperKitties are on a mission to save the day. BUT... they need your little kiddos' help!
Hitting the road across 60 cities in North America, Disney Junior Live's Costume Palooza is staging its biggest and brightest party yet. Though it isn't all smooth sailing at first, the kids and their favorite Disney characters are set to solve these mysterious weather interruptions once and for all. Soon enough, they'll all be flexing their cutest costumes at the party.
Breaking records with sold-out shows and rave reviews from last year's run, its producers are stoked to bring back the show with big surprises coming everyone's way. The whole fam bam's definitely gonna enjoy this!
"Our 2022 tour broke attendance records, and we are excited to bring this year's tour to 60 cities across North America," Jonathan Shank of Terrapin Station Entertainment shared. "Audiences love these characters, and we can't wait to share new surprises for all the eager Disney Junior fans."
This time around, worlds collide as the Disney Junior Live production brings in Marvel's Spidey and his Amazing Friends along with SuperKitties as its special heroes. With the help of your kiddos, they're all bound to save the day.
"We are thrilled to have the hit series 'SuperKitties' debuting for the first time as part of the tour," shared Jennifer Rogers Doyle from Disney Entertainment. "The energetic world of Kittydale makes the perfect addition to the show alongside Mickey, Spidey, and favorite Disney Junior pals."
As the adorable hero kittens make their live stage debut, it's seriously something the kids can't miss out on. Even though the show's made for the little ones, the parents are also up for a treat. It's surely a great time to spend and bond with the kids. With great acclaim and massive demand from its 2022 run, you definitely won't go wrong with Costume Palooza.
So, get your kiddos' best costumes ready for a party-saving day of singing, jumping, and dancing at the Costume Palooza. Book those tickets now!