Fred Kavli Theatre | Thousand Oaks, California
The Grammy award-winning singer-songwriter who took the world by storm by singing 'It starts in my toes and I crinkle my nose, wherever it goes, I always know', Colbie Caillat is back on tour to commemorate 15 years since the release of her debut album "Coco" that served her best hits "Bubbly" and "Realize". Songs from "Coco" is coming back to life at the stage at Fred Kavli Theatre on Friday, 26th of August 2022. Let Colbie Caillat take you back to the good ol' days of Coco in '07 through the sound of live music. Book your tickets now!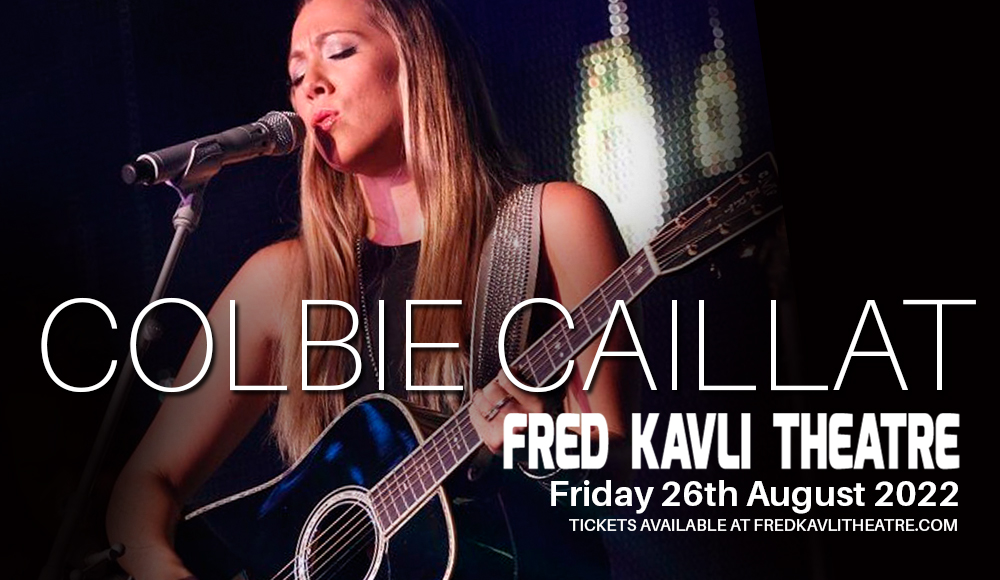 Known for her laidback and sentimental hits including "Bubbly", "Realize", "Try", "Fallin' for You", and "Lucky" with Jason Mraz, Colbie Caillat's breakthrough traces back to her emergence from MySpace, where she was the #1 unsigned for 4 consecutive months in her genre.
Growing up in California, she was given the nickname "Coco" by her parents, which would become the name of her debut album that propelled her to global success. Taking piano lessons in her childhood, Colbie found her dream of becoming a singer at age 11. She auditioned for American Idol twice, singing her original "Bubbly" at her second shot, but was rejected. Though she expressed that "I was shy. I was nervous. I didn't look the greatest. I wasn't ready for it yet. I was glad, when I auditioned, that they said no."
From a "no" in her early days of taking a shot at stardom, the world soon found Colbie Caillat's MySpace profile, with her debut single "Bubbly". Colbie Caillat soon found her bubble growing bigger and bigger with the track hitting #5 on the Billboard Hot 100, and her debut album "Coco" selling over five million copies across the globe.
Colbie Caillat's 15th Anniversary Tour is set to bring new life to the record that started it all – Coco, live on stage. 15 years later, Colbie or "Coco" remains true to their core, vulnerable and heartfelt. Her best hits and crowd-favorites off of "Coco" include "The Little Things", "Dreams Collide", "Midnight Bottle", "Realize", and "Bubbly".
"Bubbly" takes the place as "one of the best-selling digital tracks in history".
With six studio albums to date, Caillat has touched the hearts of fans around the world with her songs that speak volumes of emotion. Her best hits in her succeeding albums include ""Fallin' for You", "I Do", "Brighter Than the Sun", and "Try".
Celebrating 15 years of "Coco", Colbie Caillat remains true to Coco's core, an album of love and emotion sweeping through listeners' hearts and ears. Witness "Coco" come back to life as the Fred Kavli Theatre echoes Caillat's vocals to your favorite tracks sung live. So, don't miss out on this chance to relive "Coco" like it's '07 by booking your tickets now!