Fred Kavli Theatre | Thousand Oaks, California
Audiences around the world have enjoyed Anastasia and you will too. Come experience it at Fred Kavli Theatre At Bank Of America Performing Arts Center on Sunday 30th April 2023. This musical is an outright masterpiece, with amazing action from the cast, awesome music and a mind-blowing set. It is a heart warming and heart wrenching story about one of history's biggest unsettled questions that is sure to delight and will give you the feels big time. This show has is it all wrapped up in one package and will be a delight for the senses. So what are you waiting for buy some tickets today.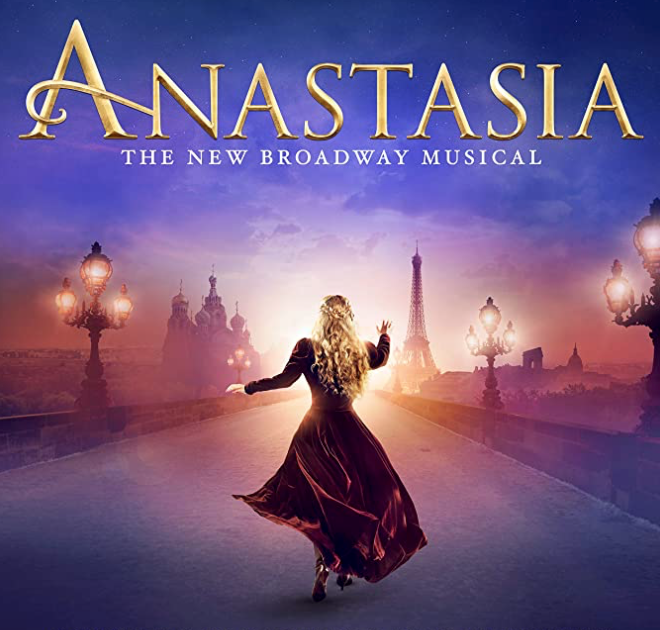 Have you ever pondered what happened to the Grand Duchess Anastasia Romanov? Well, that is exactly what Dowager Empress Marie was wondering too in this fascinating production. Well-favoured rogue Dmitri along with with Vlad Popov an ex aristocrat realizing the chance presented in this situation decide to take advantage by using Anya, an amnesiac abandoned girl trapped in the Russian city of St. Petersburg as a solution to fool the Dowager Empress.
Anya wanting to rediscover her past is on a journey of her own which she thinks is in Paris. Be heart warmed as the most top-notch cast dressed in the most bonny costumes untangle one of history's most interesting conundrums.
Will the dastardly duo succeed with their scheme? Will Anya discover her past? How will the story end? Well, there is only one way to find out. Be fascinated as you watch a superb cast dressed in the most beautiful costumes tell this amazing tale with hit songs such as Once Upon a December and Journey to the Past. People have been rushing the box office to get their tickets which are fast running out so be sure to grab now before they're all gone