Fred Kavli Theatre At Bank Of America Performing Arts Center | Thousand Oaks, California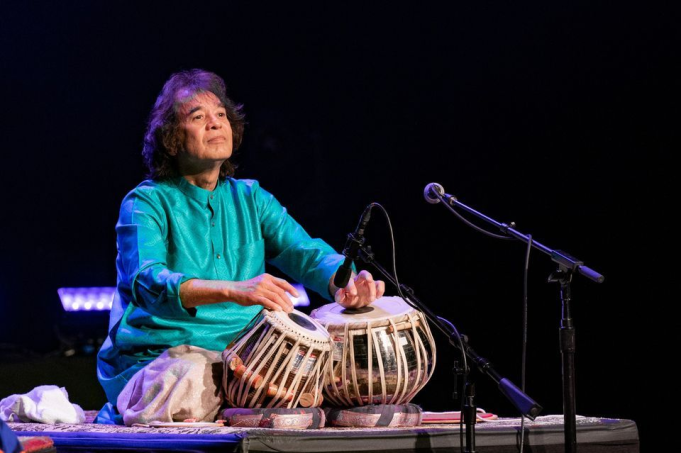 Experience the HYPNOTIC rhythms of the East at the Fred Kavli Theatre at Bank of America Performing Arts Center! April 20, 2024, marks the day Zakir Hussain, Debopriya Chatterjee, and Sabir Khan come together to STIR YOUR SOUL. FAILED to hear those phenomenal Tabla beats of Hussain LIVE? Now is the time! Get MESMERIZED by Chatterjee's midas touch on the flute, while Khan's vibrant Sarangi notes paint a sonic masterpiece. Enjoy the INFECTIOUS ENERGY of the live show as they perform their greatest hits. HEAR the mesmerizing magic unwind- the lilting melodies, pulsating beats, and cry of the strings, the same yet unique. This is more than just a concert; it's a cultural immersion that will STIR YOUR SENSES. Don't miss this SPECTACULAR evening of music and emotion. Grab your tickets NOW and let the rhythm lead the way!
This is the concert you have been waiting for! We know how it is, life can be a burden but it is things like this that improve it. Yes, we are talking about Zakir Hussain, Debopriya Chatterjee & Sabir Khan on Saturday 20th April 2024 at Fred Kavli Theatre At Bank Of America Performing Arts Center. This show will have everything rolled up in a perfect package. You can expect brilliant lighting, sound and staging as well a world-class performance from the who's who of the industry. Also, Thousand Oaks, California has all those smashing facilities to make your night out even more special. Create the memories of a lifetime by getting yourself to this on-of-a-kind production. Probably the best thing is that all the true fans will be there and, like they always do, they will be bringing that really cool energy with them, but you already knew that, didn't you? Unfortunately, there are only a few tickets available and if you delay, somebody else will gladly take your spot. So be sure to reserve your place by getting them right here before it is too late.