Fred Kavli Theatre | Thousand Oaks, California
Get ready to take your hand out and call the shots as the chance to spin that iconic wheel is coming right at you at your local hometown theaters! The long-time running award-winning TV Game Show is coming over at Fred Kavli Theatre on Wednesday, 9th November of 2022 to throw in some big prizes at Wheel Of Fortune LIVE! Grab the chance to spin that wheel on stage and win big prizes including $10,000, a trip to Hawaii, or Paris! Those in the audience also get the chance to win cash and amazing prizes! So, get of your screens and make your way to spin the wheel by booking those tickets now!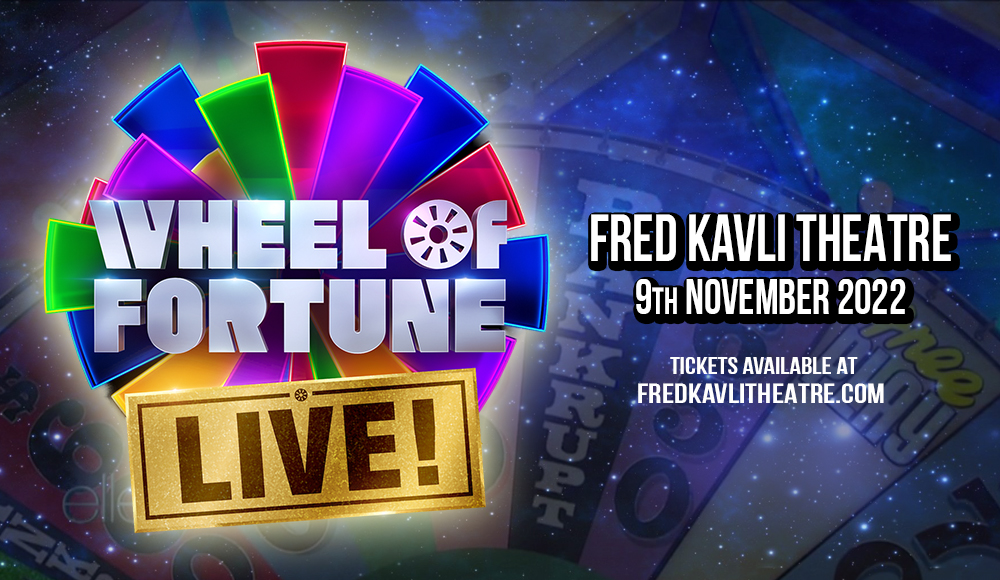 "Wheel of Fortune LIVE!" is the live rendition of the hit game show "Wheel of Fortune" coming right over to their fans right at local hometown theaters. Produced by Right Angle Entertainment in partnership with Sony Pictures Television and UTA, the show is a new theatrical experience for fans to take their shots at winning big without having to go all the way to California. The producers promise big prizes in store as guests can audition to take their shots on the stage itself where they can spin the iconic wheel and solve puzzles to win big!
Big prizes include ten thousand dollars, a trip to Hawaii, and Paris, and even more surprises at every show! Those who can get on stage can "feel like they stepped into the game show itself." said the producers. Those seated in the audience also get the chance to win big with random cash and other prizes to be given away at the show.
As its first-ever live tour, fans are in for big surprises at Wheel of Fortune LIVE!.
"This partnership with Right Angle presents an opportunity to expand our reach to give more people a live experience as close to being on the televised show as you can get without actually being in the studio," said Suzanne Prete, Executive Vice President, Game Shows for Sony Pictures Television. "We look forward to providing this incredible local immersive experience to people who might not otherwise make it out to Los Angeles to be on the set with Pat and Vanna." as cited in Forbes (2022).
So don't miss out on this chance to step into the game show like never before as it comes to life at Fred Kavli Theatre this November 9th! Hurry up and grab the chance to win big at Wheel of Fortune LIVE! by booking those tickets now!