Fred Kavli Theatre | Thousand Oaks, California
The ever popular 1960s psychedelic pop group, Tommy James and The Shondells comes to Fred Kavli Theatre on Friday 16th June 2023. First singing together as a group way back in 1964, and singing in the bubblegum style of music, featuring their first hit release record in 1966. The band developed a very catchy electronic and psychedelic sound that very soon became their very distinctive and popular sound, and ' Crimson and Clover', was born in 1969. Grab some tickets and come on down for a purely psychedelic 60s night out!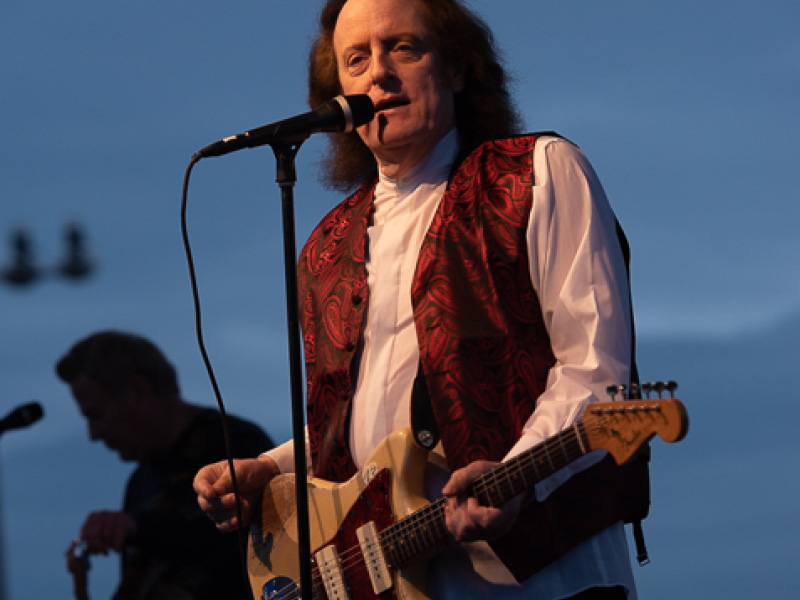 Thomas Gregory Jackson, who would later become known as Tommy James, began his career as a singer at the age of 12 as a member of a group that called itself Tom and the Tornados. This was before Jackson's time as the lead singer of Tommy James and the Shondells.
Tommy, who was also the band's lead singer and composer, established the Shondells in 1964. After a shaky beginning, the band eventually acquired popularity and in 1966 issued their first hit song, which was titled "Hanky Panky." In 1968, Tommy James and the Shondells released their money spinner, "Mony Mony," which sold very well in both the United States and the UK. This was done in an effort to move away from the bubblegum type of music, which had been popular at the time.
Their instantly recognized, electronic and psychedelic sound of 'Crimson and Clover' was released in 1969, and as a result, they were successful in firmly establishing themselves inside the psychedelic and electronic subgenres of the bubblegum genre within the music business. Tommy James and the Shondells continued to put out music until they split in 1970, during which time they only released a few more songs, but none of which were very significant in comparison to their first three massive singles.