Fred Kavli Theatre | Thousand Oaks, California
If you're looking for a great retro revival concert this fall, you might as well go all the way back to the tunes of the '30s to'50s! The sensational music collective, Scott Bradlee's Postmodern Jukebox, will bring their early jazz and ragtime renditions of modern pop songs to the stage! The prolific retro revival band has their year 2023 fully packed with over 100 gigs across the world! They embarked on a spring outing called Living Life in the Past Lane earlier this year! This fall, the band will cover some shows in Europe and Australia and will once again return to North America and traverse across 40 cities, including a coveted stop in Thousand Oaks, California! Fans can look forward to a plethora of modern hits with a twist as Postmodern Jukebox delivers their unique jazz and swing-driven renditions! This much-awaited show will take place at the Fred Kavli Theatre on Friday, 10th November 2023! If you want to experience a truly unique concert, then you should quickly secure your tickets now!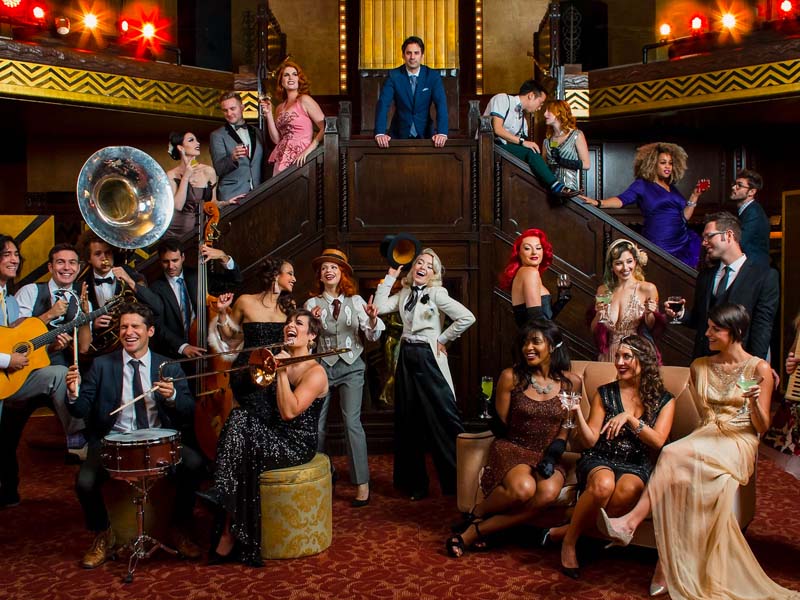 The highly-acclaimed music collective, Postmodern Jukebox, has brought vintage music back to life since 2011. The band has been known to rework modern hits into old-school jazz and swing. This turn of the century tunes has entertained music lovers during their heydays. Thus, band founder, Scott Bradlee, wanted to give new listeners a taste of the past. The collective got their start in music when jamming with college friends and uploaded their home-based performance on Youtube. Pianist Scott Bradlee has been frequenting the jazz circuit in New York City for a while. Together with his friends, singer Emma Walker, harpist Brandee Younger, bassist Chris Anderson, and saxophonist Ben Golder-Novick, they filmed themselves performing music in Bradlee's basement.
Videos on Youtube are uploaded weekly. In 2012, they performed Macklemore & Ryan Lewis's "Thrift Shop." The video gained a million views in less than a week. The following year, the band released their debut album, Introducing Postmodern Jukebox, which includes the viral hit song as well as a rendition of Miley Cyrus' "We Can't Stop." That same year, Cosmopolitan invited Postmodern Jukebox to perform the year's hit songs in an extended arrangement. The mash-up included Jay Z' "Holy Grail," Robin Thicke's "Blurred Lines," Lorde's "Royals," Katy Perry's "Roar," and many more.
Postmodern Jukebox's version of "All About That Bass" by Meghan Trainor became viral the following year. The song amassed over eight million views in less than three months. This caught the attention of several media outlets, including PBS Newshour, Billboard, Time, and The Huffington Post. By this time, the group has also released several EPs. Their third record, Twist is the New Twerk, debuted at number 4 on Billboard's Top Jazz Albums and number 7 on the Top Heatseekers chart. The release was followed by a couple more efforts in 2014, including Historical Misappropriation, which peaked at number 3 on Top Jazz Albums.
In 2015, Postmodern Jukebox released four chart-performing records, Selfies on Kodachrome, Emoji Antique, Swipe Right for Vintage, and Top Hat on Fleek. All these efforts entered Top Jazz Albums Top 10.
Postmodern Jukebox moved on to releasing countless more efforts, including their latest release album, Oldie Fans, released in 2022.
Catch Postmodern Jukebox at the Fred Kavli Theatre this fall by securing your tickets before they run out!