Fred Kavli Theatre | Thousand Oaks, California
This new year, prepare for the legendary rock band REO Speedwagon as they are packed and ready to hit the road! On Wednesday, 11th January 2023, REO Speedwagon travels to Thousand Oaks, California, to light up the iconic Fred Kavli Theatre! See one of the greatest rock icons as they perform their biggest hits and fan favorites! If you're a fan of classic rock music, you'll surely not be disappointed with this incredible live act! Grab your tickets now and see why this world-renowned rock band sold more than 40 million albums worldwide by checking out REO Speedwagon at the Fred Kavli Theatre!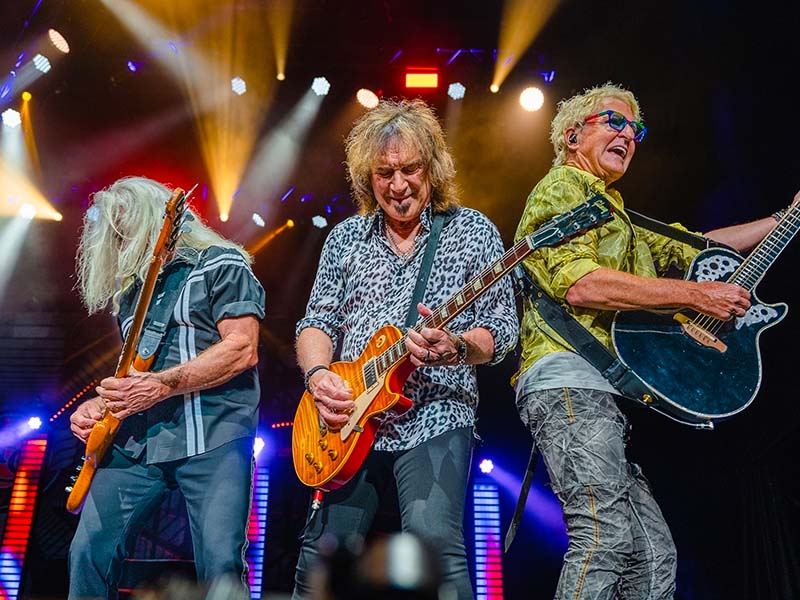 REO Speedwagon is one of the most highly-regarded rock bands from the '60s. A sensational live act, REO Speedwagon has released 17 critically-acclaimed albums and sold more than 40 million copies worldwide. During the '80s, the band found fantastic success with the release of Hi Infidelity. The 1980 album sold more than ten million copies, earning Diamond status in the U.S. The band's ninth studio effort, the album enjoyed chart success in the U.S. and eight other countries. It topped the Billboard 200 and entered the charts in Canada and the U.K. Hi Infidelity spawned several rock hits, such as "Keep On Loving You," "Take It On The Run," "Don't Let Him Go," and "In Your Letter."
After the fantastic success of Hi-Infidelity, REO Speedwagon dropped several more notable albums, Good Trouble and Wheels Are Turnin'. In 1980, the band released a compilation album titled A Decade of Rock and Roll from 1970 to 1980. The album, which peaked at number 55 on the mainstream charts, earned a platinum certification after selling over one million copies in the U.S. In 2007, REO Speedwagon dropped their last original-song studio effort, Find Your Own Way Home. The album featured the band's previous hit, "I Needed to Fall," peaking at number 25 on the Adult Contemporary chart. The band dropped their holiday-themed album, Not So Silent Night, Christmas with REO Speedwagon two years later.
Today, the band remains one of the most sought-after live acts in the U.S. The group performs high-energy sets packed with hits and fan favorites. This Wednesday, 11th January 2023, spectators at the Fred Kavli Theatre will surely not be disappointed! So score your tickets to see REO Speedwagon now!