Fred Kavli Theatre At Bank Of America Performing Arts Center | Thousand Oaks, California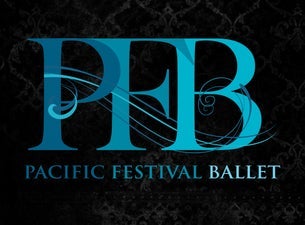 Step into a winter wonderland with the Pacific Festival Ballet's presentation of THE NUTCRACKER, hitting the stage at the super classy Fred Kavli Theatre At Bank Of America Performing Arts Center in our fave hangout, Thousand Oaks, California on December 17, 2023. Christmas vibes all around, fam!
Score your ticket to the CLASSIC holiday show and elevate your Christmas game! If you've ever witnessed the magic of a ballet concert, you'll know this tour pulls all the stops. The lit set design and the dancers' hardcore choreography will make you literally *live* for every act!
Speaking of the acts, obvi the fight with the Mouse King is the ultimate fan fave. The Sugar Plum Fairy's solo? Pure magic, a total trip! That moment when Clara and her Nutcracker Prince journey to the Land of Snow? For real, THAT's the holiday aesthetic we all pudgin' need!
So, grab your squad and head to this epic show! Avoid the major FOMO by securing your tickets now. Hey, with all that's going down in the world right now, we deserve this enchanting escape.
This immersive, dreamy, live show experience set to Tchaikovsky's breathtaking score is everything your holiday season needs. Don't be a Muggle, get that ticket and holiday groove on! Live music, pro ballet dancers and a story that has stood the test of time – it's gonna be an IRL dream! So mark your calendars and prepare for some major Winter Wonderland vibes. Let's sleigh this, peeps!
Ladies and Gents, gear up for a WOWZA experience this holiday season - Pacific Festival Ballet is bringing THE NUTCRACKER to Fred Kavli Theatre At Bank Of America Performing Arts Center in Thousand Oaks, California. Get ready to take a trip down nostalgia lane on December 17, 2023. Join us, won't ya?
Pull out your calendars; jot down this date. It's gonna be pure magic. A night out, gazing at superlative talent spinning a classic tale of mystery and enchantment. Lock onto those tickets like life depended on it. Because, hey, you don't wanna miss this, right?
The Pacific Festival Ballet – they're no ordinary troupe. They've shook and stirred stages, left audiences gasping, tear-eyed, and clapping their hands raw. They're TOTAL CHAMPS, bagging awards faster than we can count. One-night-only concert under the Californian skies, tour stop numero uno... A real riot!
The Fred Kavli Theatre? Let's chew the fat about this joint. Thousand Oaks gem. At the center of all the glitz-n-glamour which is the Bank of America Performing Arts Center, it's a gold-plated place to spin a yarn. Truly. It's an institution. Designed for dramatic entrances and resounding ovations.
Ticket, check. Concert, check. Tour, you bet. This cozy little cove's got the acoustic goods. Delivering punchy sound, full and delicious. Take your seat, then relax and revel in the plush, state-of-the-art venue. And those sightlines! Not a bad seat in the house.
Guys, gals, let's not mince words, this Nutcracker concert... it's gonna be a scrumptious mix of mesmerizing ballet, grand set design, and unrivaled technical wizardry. And all in the heart of Thousand Oaks, no less!
Listen up, folks. Time's ticking. Ticking away like a heart drumming to the sweet symphony of brass and string. That ticket? You feel it, that pull? It's calling your name. Singing sweetly, 'Be a part of this. Witness the spectacle.'
Join the cadre of glowing faces, the murmur of anticipation, the shared intake of breath as the curtain rises. This is it, GANG. This is what JOY feels like.
Now's your time. Grab this chance. Feel the rush. Flood your senses with stellar performance.
Get ready to GLOW, Thousand Oaks! Be part of THE NUTCRACKER tour, an unforgettable LIVE concert hugging the holidays.
TIME'S NOW, folks. We're on-bloody-fire, but cool as a cucumber too. What are you waiting for? Grab those tickets NOW. Let's dance this dream together!