Fred Kavli Theatre | Thousand Oaks, California
Adding to the jam-packed lineup of events at the Fred Kavli Theatre this fall is the stand-up comedy of the hilarious Nikki Glaser. If you are looking for a night that would ultimately make you giggle, then treat yourself to a rib-tickling comedy event by the 38-year-old comedian this November 11 Friday. Glaser is known for her honest, dumbfounding, and relatable storytelling that would make every audience member laugh hysterically. So this is definitely worth your time. Be amazed by her quickness in delivering jokes and incredible comedic timing. Secure your tickets now and prepare to laugh your heart out in "One Night with Nikki Glaser." Click the "Get Tickets" button for a fast and safe transaction.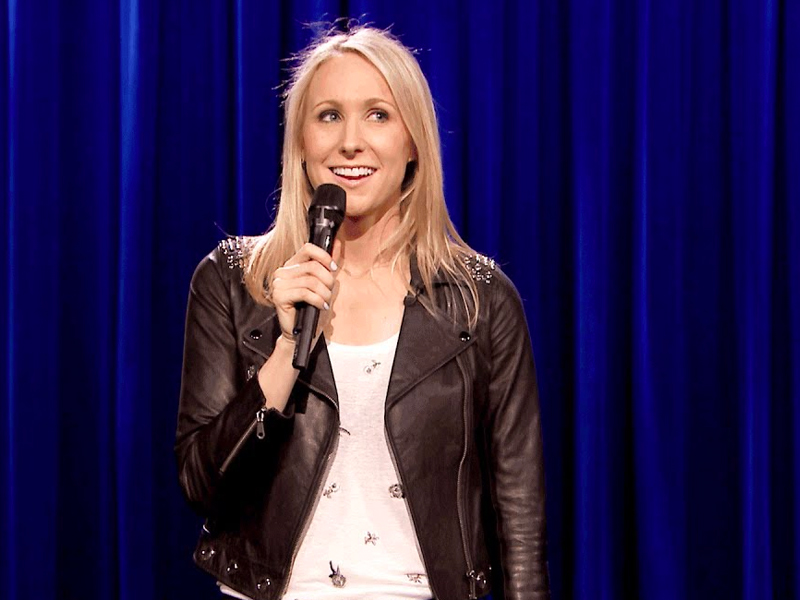 Nikki Glaser has established herself as one of the female frontrunners in comedy in the past years. She found interest in comedy at the age of 18 while she was in college. During her senior year, she started performing in open mics. In 2009, she inched closer to stardom when she performed stand-up on The Tonight Show with Jay Leno. That same year, she appeared in the movie "Punching the Clown." She is best known as the co-host of the podcast "You Had To Be There" with Sara Schaefer from 2011 to 2014. By 2013, they had become relatively popular that their tandem branched into a late-night talk show called "Nikki & Sara Live." Nikki has a natural flair for hosting; that is why many of her works are in podcasts, radio shows, and tv hostings. One of her most notable works is her Comedy Central special podcast "Not Safe" with comedian Dan St. Germain. She is currently hosting the "Nikki Glaser Podcast" with Andrew Collin. She also hosted the reality show "FBOY Island" in 2021.
Nikki has many stand-up specials; most can be streamed on Netflix and Amazon Prime. "Bangin'," her 2019 first Netflix special, is one of her must-watch shows which tackles "sex, sobriety, and getting over her own insecurities." Topics where the comedian specializes at.
As a part of her "One Night with Nikki Glaser" Tour, she will perform live at the Fred Kavli Theatre in Thousand Oaks, California, on Friday, November 11. If you are a fan of honest humor that is dumbfounding, relatable, and makes you hysterically laugh, then her show is for you.