Fred Kavli Theatre | Thousand Oaks, California
Celebrate the new year with a groundbreaking classical music performance at the Fred Kavli Theatre! This January, Thousand Oaks' iconic entertainment destination delivers another spectacular concert performed by the New West Symphony! Led by Grammy Award-winning artistic and music director Michael Christie, the New West Symphony presents its busy 28th season. On Saturday, 28th January 2023, the New West Symphony will perform a once-in-a-lifetime concert led by award-winning conductor Enluis Montes Olivar! The show will bring an incredible musical immersion to classical music lovers! To experience an outstanding orchestra, you should check out the New West Symphony's latest season this 2023! So hurry and grab your tickets now!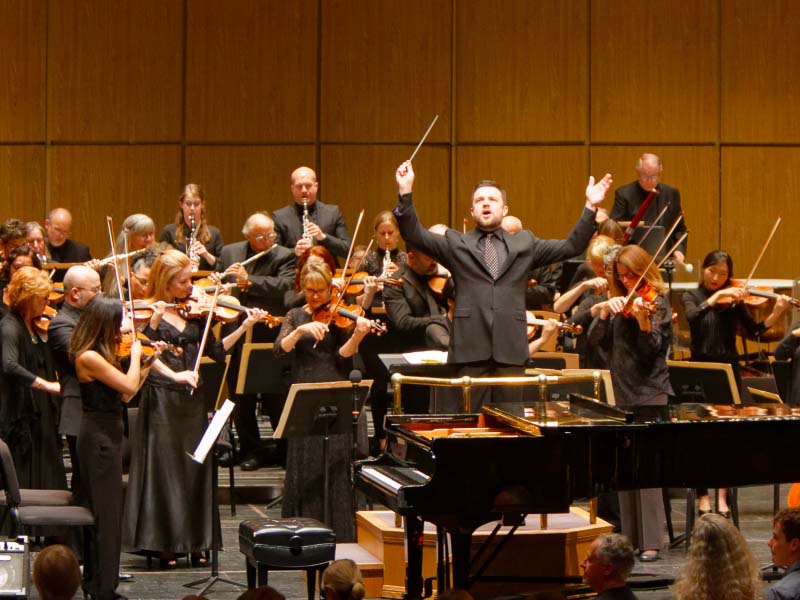 This season, the New West Symphony introduced the groundbreaking Rococo Variations. The much-awaited concert will feature excellent and renowned musicians who have traveled all over to bring wonderful classical music to the world. Award-winning guest conductor Enluis Montes Olivar is a young prodigy who bested 80 plus other conductions from 34 countries at the second International Orchestra Conducting Competition held in Spain. Olivar was the double winner after he impressed the judges and audience. He won The First Prize, awarded by a team of esteemed maestros, and the Orchestra Prize, awarded by participating musicians.
Rococo Variations also feature guest musicians, such as cellist Ifetayo Ali-Landing, award-winning pianist Sean Chen, and several other notable performers. The concert will deliver kaleidoscopic variations and masterpieces by legendary composers Pyotr Ilyich Tchaikovsky and Alberto Ginastera from Argentina and compositions from Aldemaro Romero from Venezuela and American-Chinese composer Zhou Tian.
The concert will begin with the awe-inspiring suite of strings titled Fuga Con Pajarillo by Aldemaro Romero. The second performance will feature Tchaikovsky's Variations on a Rococo Theme. The masterpiece champions a cello lead, which up-and-coming cellist and child-prodigy Ifteyo Ali-Landing will perform. The concert will also introduce a cello concerto titled "Flowering Sleeves," composed by Grammy-nominated composer Zhou Tian. Lastly, the concert will close with "Variaciones Concertantes," written and composed by Ginastera.
If you are a classical music lover, this concert is one of the must-see events of the season! Secure your passes now to experience this wonderful soundscape at the Fred Kavli Theatre on Saturday, 28th January 2023!