Fred Kavli Theatre | Thousand Oaks, California
After its groundbreaking success from 2019 to 2020, the National Geographic Live Series is finally back, and this year's events promise to deliver more information, excitement, and entertainment! On Friday, 23rd September 2022, National Geographic Live makes its way to the Fred Kavli Theatre! This much-anticipated show will feature top underwater photographers David Doubilet and Jennifer Hayes. Together they will present the wonders of the undiscovered worlds in our vast oceans and other bodies of water. Tickle your curiosity and experience a show like no other by grabbing tickets to see National Geographic Live at the Fred Kavli Theatre!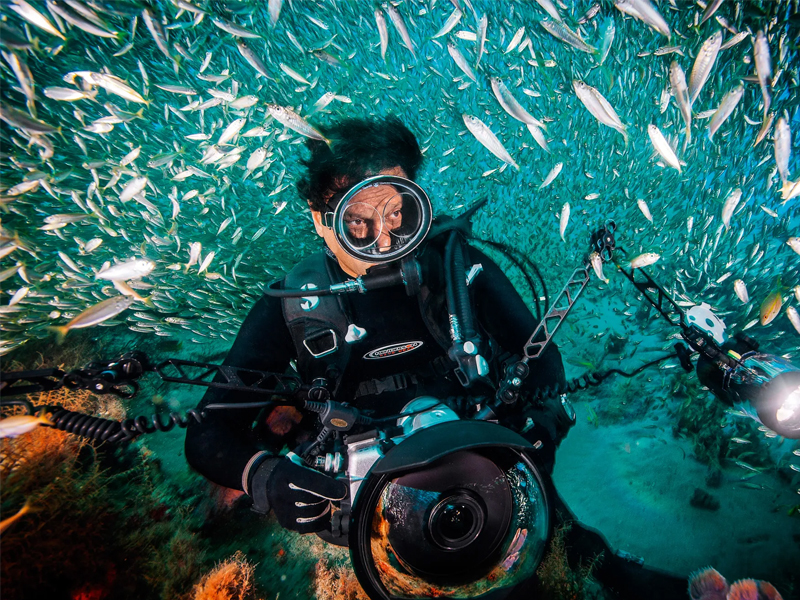 The National Geographic Live was launched in 2019. The event aimed to bring beautiful global discoveries to audiences in North America. The show showcases media collected by explorers, reporters, photographers, and scientists, among others. Each National Geographic Live event will feature top Nat Geo photographers, filmmakers, and adventurers who will share stories and experiences. From documenting wildlife to undiscovered worlds, faraway lands, and war zones, these explorers will share vital images and never-heard-before experiences.
The National Geographic Live show at the Fred Kavli Theatre presents husband and wife tandem David Doubilet and Jennifer Hayes. These photographers specialize in taking images in challenging circumstances and locations, such as ocean depths, beneath the polar ice, and in equatorial coral reefs. Together, these two partners have provided National Geographic with stunning images from unknown worlds. They have explored various locations, including Indonesia, Scotland, New Zealand, Greenland, Japan, and more.
Doubilet took his first underwater photo, using a Brownie Hawkeye camera sealed in a bag, at the age of 12. He later spent the rest of his life working towards what would be a phenomenal career taking photos of sharks, stingrays, and shipwrecks in the Atlantic, South Pacific, and even Pearl Harbor. His works have produced over 70 National Geographic stories.
Doubilet has received numerous accolades for his work, from the Lennart Nilsson Award for scientific photography, The Explorers Club's Lowell Thomas Awards, and the American Academy of Achievement's Golden Plate Award. In 2000, the Royal Photographic Society Awarded Doubilet with an Honorary Fellowship.
They say that the world looks different when seeing it through an explorer's eyes. This is your opportunity to experience the world from a whole new perspective! Tickets to see National Geographic Live at the Fred Kavli Theatre are now available!