Fred Kavli Theatre | Thousand Oaks, California
A powerful evening guaranteed to inspire, enlighten, and inform. That's what awaits you this Tuesday, May 17, 2022, at the Fred Kavli Theatre, as the Nobel Peace Prize recipient, Malala Yousafzai, graces us with another powerful discussion. This is a once-in-a-lifetime opportunity to see this brave and inspiring woman and experience her humble yet enigmatic presence. As a champion for peace and children's rights, Malala will remind us once again that standing your ground amidst adversities will win you incredible things in life. Get your tickets for the show and be inspired by Malala's profound insights. Don't miss this chance to see this legendary Nobel Laureate! Get your events passes here by hitting the "Get Tickets" button.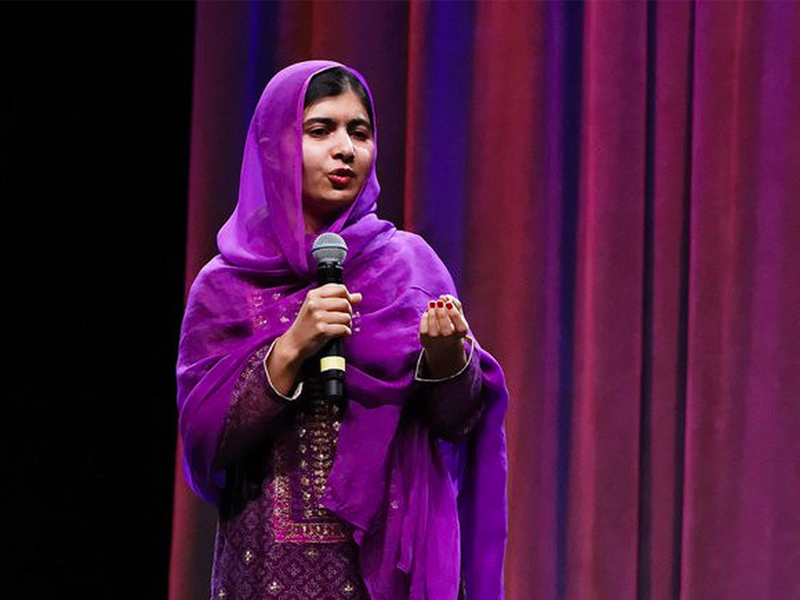 Internationally known to be a champion for peace by refusing to be silenced, Malala Yousafzai gained the entire world's attention when she won the prestigious Nobel Prize for Peace in 2014. She became a symbol of hope and determination for all oppressed young children in the world stripped of their fundamental rights to education.
Her fight for the right of every child to receive an education started when the Islamic Taliban burned their school in Pakistan down after the group took over their town. It was a heartbreaking thing for the young Malala, and she kept a diary about it, detailing the horrors of the Taliban takeover. In this diary, she spoke out against the group's terrorist regime. In 2009, her journal was published by BBC and was made into a documentary film by an American director.
As a result, the Taliban threatened her life. Malala was shot in the head on a school bus by a Taliban gunman in 2012. Fortunately, she survived but had to flee to England and live in exile because a fatwa was issued against her.
In 2013, TIME magazine named Malala one of "The 100 Most Influential People in the World." On her 16th birthday, she spoke at the United Nations, calling for an equal right to education for girls worldwide. Thus, she became a symbol of this cause.
In October 2014, Malala became the youngest recipient of the Nobel Peace Prize. Along with Indian children's rights activist Kailash Satyarthi, she received the most prestigious award. She dedicated it to all children all over the world who are deprived of their rights and are suffering. She reaffirmed that "This award is not just for me. It is for those forgotten children who want education. It is for those frightened children who want peace. It is for those voiceless children who want change."
Don't miss your chance to see this brave icon take the Fred Kavli Theatre stage this Tuesday, May 17, 2022. Get your tickets now!