Fred Kavli Theatre | Thousand Oaks, California
John Crist is all the emotional support you need this summer to laugh all your worries away. Catch the 38-year-old comedian at the Fred Kavli Theater this June 25 as he brings his "Emotional Support Tour" to the famous Thousand Oaks, California venue. Crist is back on the comedy stage, and you will surely be blown away by the new antics he has under his sleeves. Whether you are a fan of his viral videos like "Every Parent at Disney" and "Brands that need to be CANCELLED," or you simply want to have a good laugh on a boring Sunday night, John Crist is all fired up and ready to give one of the funniest acts this summer. Tag your buddies along and laugh your way to Fred Kavli Theater this June 25. Grab your tickets now!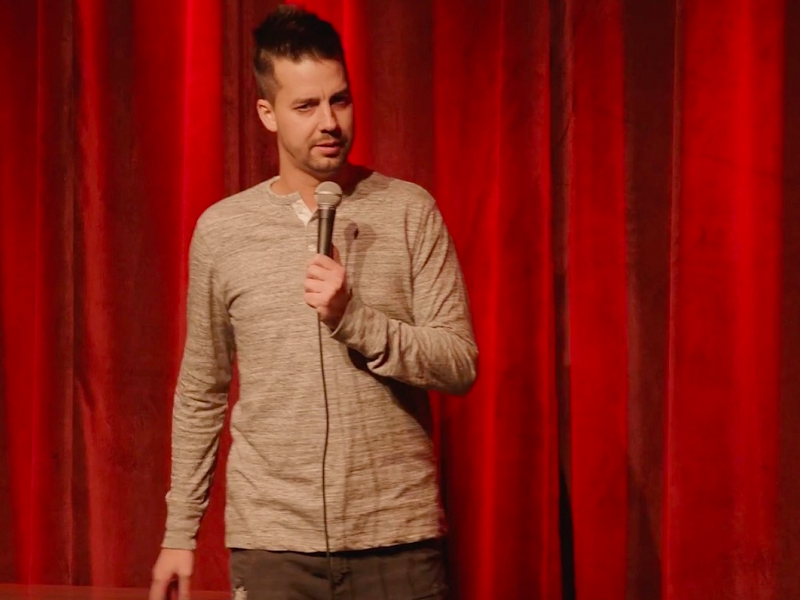 With over a billion video views, four million social media followers, and sold-out shows from across the country, John Crist is undoubtedly one of today's most popular stand-up comedians. He is familiar to many thanks to his many popular viral videos, including "Honest Football Coach," "Every Parent at Disney," "Brands that deserve to be CANCELLED," and countless others.
From his humble beginnings in 2009 and winning the "Got Laughs Competition" of The Denver Improve and The Loonees Comedy Competition in 2012, John Crist has remarkably achieved success. As a comedian, he has been featured on a wide variety of media outlets, including ESPN, The Today Show, HLN, US Weekly, USA Today, SiriusXM, Buzzfeed, The Huffington Post, Cracked, and even The Golf Channel. Currently, you can watch Crist's 2016 debut stand-up special, "I Got Questions," on Amazon Prime, DirecTV, and Spotify.
This year, the 38-year-old comedian is back in the limelight and has released a new book, "Delete That," which centers on cancel culture — a personal ordeal he had gone through in 2019 after being wrongfully accused of sexual harassment. Along with releasing his best-selling book, John Crist announced his comeback to the stand-up comedy circuit earlier this year and is set to tour the country with his "Emotional Support Tour." Crist has announced the second leg of his upcoming tour, and he will be performing at the Fred Kavli Theatre at the Bank Of America Performing Arts Center on June 25, 2023. Tickets are now on sale, and you can get your tickets here by clicking the "Get Tickets" link.