Fred Kavli Theatre | Thousand Oaks, California
Ladies and gentlemen, get ready to laugh your pants off because the one and only Aussie-American comedian, Jim Jefferies, is hitting the road in 2023 for his Give'em What They Want Tour. And let me tell you, he's not holding back on the foul language. So get ready for a rude and rowdy ride on Thursday, October 5th, 2023, as he brings down the house at the Fred Kavli Theatre, to Give you What You Want! Named stand-up comedian of the year at the Just for Laughs festival in 2019, Jefferies is a do it all kinda' comedian, writing, producing, and staring in the FX series, Legit, as well as a film star in the low-budget sleeper hit, Me and My Mates vs the Zombie Apocalypse. He was also seen in "History of Swear Words" in 2021, as well as in episodes of "The Librarians" and "Bad Judge." Right now, he can be heard as host of the podcast "I Don't Know About That with Jim Jefferies."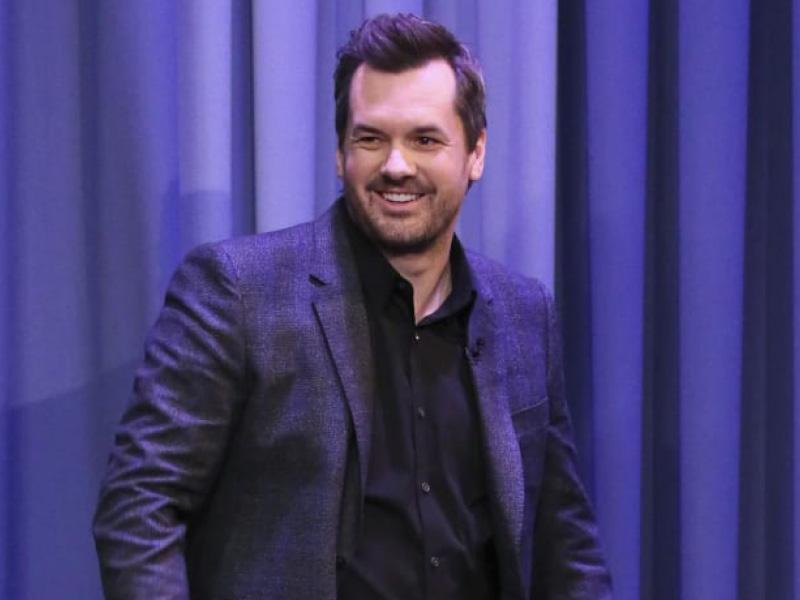 Jefferies has performed at the Edinburgh Festival Fringe, Just for Laughs, Melbourne International Comedy Festival, Reading and Leeds Festivals, and Glastonbury Festival. He has also performed routines on The World Stands Up, Comedy Blue and Edinburgh, Beyond for Comedy Central, as well as several Netflix Specials.
Going back to the very beginning, Jim Jefferies isn't really named Jim Jefferies at all. Born Geoff James Nugent, he started out under the alias "Jim Jeffries", which he later tweaked to "Jefferies" to avoid any confusion with a similarly named American performer. So, this guy, right? He gets launched into the global limelight, while performing stand-up at the 2007 Manchester Comedy Festival, he found himself on the receiving end of an on-stage attack. Footage of this outrageous incident ended up being incorporated into his act, and you can catch a glimpse of it in his debut stand-up special, Contraband. In 2009, he strikes gold with his first HBO special, "I Swear to God," and BOOM! He's finally breaking through in the good ol' USA.
You can catch his sidesplitting sets on Comedy Central's The World Stands Up, Comedy Blue, and Edinburgh and Beyond. He's practically a TV regular at this point! Have you guys seen this guy's comedy specials on Netflix? He's got three of 'em! This Is Me Now from 2018, Intolerant in 2019, and his latest one, High & Dry. Jim's got his own show called Legit from way back in 2013. And then he decided to host The Jim Jefferies Show, which is a weekly late-night talk and news satire program on Comedy Central. So get this, folks. Jim caught the eye of none other than Brad Pitt. Yeah, you heard me right. Brad freakin' Pitt. Apparently, Brad stumbled upon some clips of Jim's stand-up and became a big fan. So, apparently Brad was like, "Hey Jim, I wanna be on your show!" And Jim was like, "Sure, why not?" And that's how Brad got to be the weatherman or something. I guess that's one way to get a job in showbiz.
In 2015, Jim teamed up with funny dudes, Greg Fleet and Alex Williamson, to make a movie called Me and My Mates vs the Zombie Apocalypse, it was low-budget. But hey, who needs a big budget when you've got brains…and zombies? The film proved a hit in Australia and New Zealand, then made its way to the UK, Ireland, and the US in 2016. I guess it's scary and funny at the same time. Sounds like my last date!