Fred Kavli Theatre | Thousand Oaks, California
If your idea of an epic concert is a show filled with electrifying rock guitar playing, then Jeff Beck's concert at the Fred Kavli Theatre this November 5 is the one for you. Join the multi-Grammy award-winning rock guitarist as he lights the famous Thousand Oaks, California, stage on fire with his supreme guitar skills and kamikaze attitude towards rock'n'roll. This concert is part of his North American tour, a first since 2019, and support of his newest album, "18" (collaborative work with the actor-singer Johnny Depp). Catch the legendary guitarist as he performs songs from the new album as well as his classic hits, including "Guitar Shop," "Lady," "Scatterbrain," and many more. Don't miss this chance to jam with the rock icon on this exciting Saturday night. Grab your tickets here by clicking the "Get Tickets" button.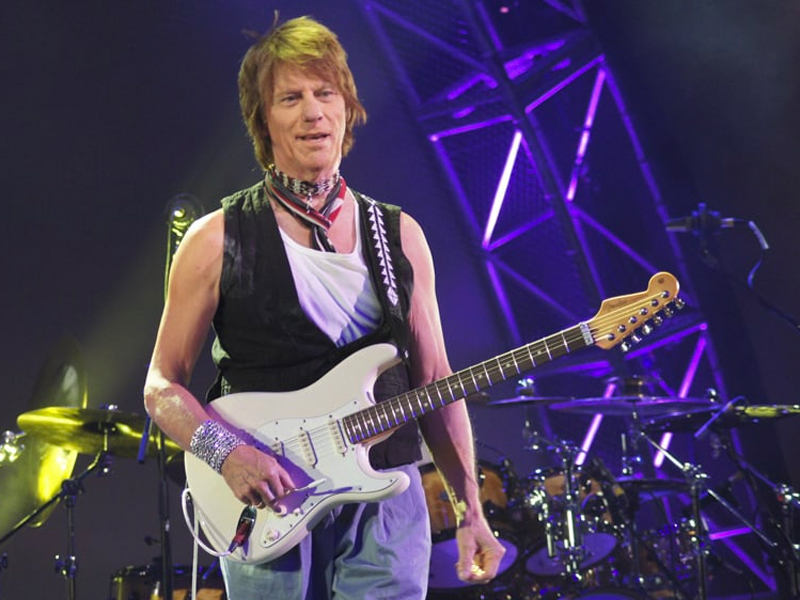 Jeff Beck is one of the most influential guitarists of the "British Invasion." His knack for songwriting and mastery in guitar playing is essential to him becoming a pioneer of psychedelia, heavy metal, and jazz-rock. This prodigious ability earned him six Grammy Awards for Best Rock Instrumental Performance, Best Pop Instrumental Performance, the Ivor Novello Award for Outstanding Contribution to British Music, and he was inducted to the Rock and Roll Hall of Fame two times (for the band Yardbirds in 1992 and for his solo work in 2009). He also holds one of the top five spots on Rolling Stone's list of 100 greatest guitarists.
Most of the master guitarist's career was spent doing gigs and joining bands. His first one is with the Yardbirds, replacing a huge role held by Eric Clapton. He did not disappoint, incorporating fresh sounds to the band, elevating it to more mainstream success. He left a year after and formed the Jeff Beck Group. The band's debut album "Truth," aided the sound built by another legendary band Led Zeppelin. In the early 1970s, he joined Vanilla Fudge and became a part of its trio.
Apart from joining multiple bands, his collaborations are extensive. Mick Jagger's 1985 solo debut was completed by his contributions. His most recent collab is with Johnny Depp for their 2022 album "18."
The Fred Kavli Theatre in Thousand Oaks, California, will host his blazing guitar concert this Saturday, November 5. To see him live, you can now get tickets!