Fred Kavli Theatre | Thousand Oaks, California
This February, the retro pop powerhouse Culture Club is traversing North America with the sensational new wave band Berlin! These two monumental acts dominated the airwaves during the '80s, and they're back to give you some nostalgic feels with their biggest hits and fan favorites! On Saturday, 25th February 2023, Culture Club and Berlin will light up the Fred Kavli Theatre! The show is part of Culture Club's massive One World One Love Tour, which follows a special worldwide screening of their concert of the same name. The band goes live on stage this time and will deliver all your favorite hits! If you're an '80s music fan, you better grab those tickets now before you miss out!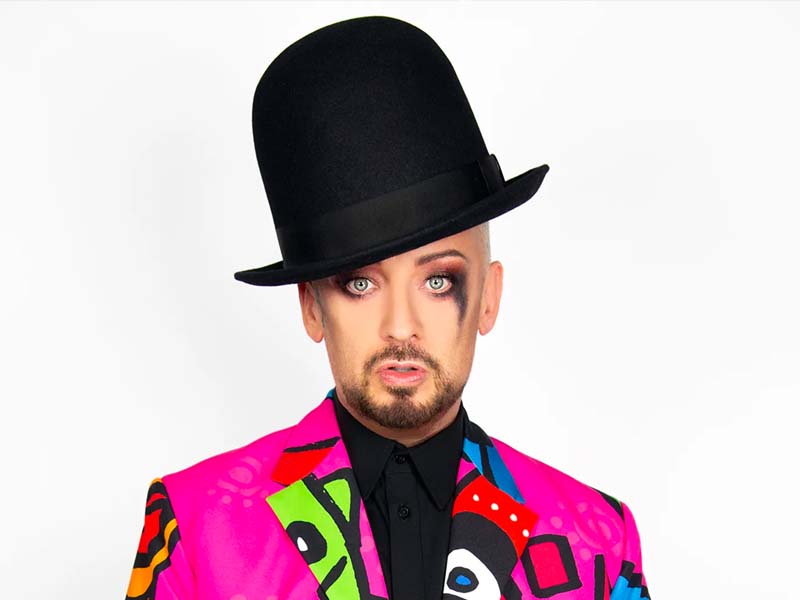 Culture Club is a pop music icon that dominated the music world with timeless hits, such as "Karma Chameleon," "Do You Really Want to Hurt Me," "Time," "Love is Love," and many more. The band, led by pop culture icon and acclaimed singer Boy George, emerged in 1981 during the era of the new romantic scene. The band rose to prominence upon releasing their debut album, Kissing to Be Clever. The debut effort entered the top 5 and top 20 of the U.K. and U.S. charts, eventually earning platinum status in both countries. The album featured Culture Club's first number 1 single, "Do You Really Want to Hurt Me."
After their phenomenal debut, the band moved on to releasing multi-platinum-selling albums, including their sophomore hit, Colour by Numbers. The album spawned Culture Club's biggest hit, "Karma Chameleon," which topped the charts in 15 countries, including the U.K. and U.S. The song also became the 38th best-selling single of all time in the U.K. Meanwhile, the album Colour By Numbers earned diamond status in Canada and four-time platinum in the U.S.
See Culture Club conquer the Fred Kavli Theatre on Saturday, 25th February 2023. The show will be opened by new wave and synth-pop sensation Berlin, who also dominated the airwaves with hits like "Take My Breath Away," "The Metro," and more. Tickets are now available!