Fred Kavli Theatre | Thousand Oaks, California
One of America's top stand-up comedians Brian Regan, is embarking on a massive tour this 2023! The 30-city trek comes after Brian Regan closes the year with his coveted New Year's Eve stand-up show. The tour kicks off at the start of the year and will cover several major cities, including Thousand Oaks, California! On Friday, 3rd March 2023, Brian Regan is set to deliver his most hilarious set yet at the Fred Kavli Theatre! Expect unrelenting jokes, funny anecdotes, and lots and lots of self-deprecating humor! If you love a good stand-up show, check out Brian Regan at the Fred Kavli Theatre this March and laugh your worries away!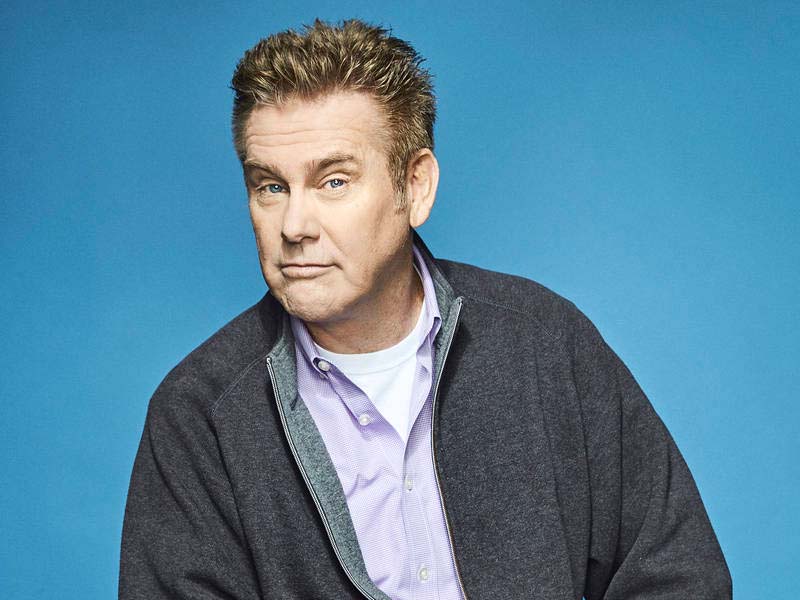 Brian Regan is on a roll. After premiering his second Netflix stand-up special, Brian Regan: On The Rocks, he sets out on a massive spring tour that will cover multiple major cities. Indeed, Regan's unique and clean humor has resonated well with millions of stand-up comedy fans. Moreover, his lack of profanity during his sets endears him to all types of audiences. Suppose you happen to grow tired of everyday mundane tasks like visiting doctors or dentists, shipping packages, or paying mortgages. Brian Regan manages to find something for you to laugh at during these regular activities. Since 1980, Regan has been developing his unprecedented humor. He executes his bits with sarcasm, matched with body language and hilarious facial expressions. Soon, this act became too big to be kept in local comedy clubs.
By 1991, Regan guested on the Tonight Show with Johnny for the first time. This was his first TV appearance. Soon, he started getting featured in other talk shows, such as The David Miller Show, The Late Show with David Letterman, and many more. By 1997, he had released his first stand-up comedy album, Brian Regan: Live 1997. It will be several years before Regan follows up with I Walked On The Moon, released in 2004. However, Regan has been busy making appearances in The Late Late Show with Craig Killborn, Late Night with Conan O'Brien, and Comedy Central.
In 2017, Brian Regan released his first Netflix special, Nunchucks, and Flamethrowers. The stand-up film was met with wide acclaim, with critics calling his humor "relatable" and a master of "taking observational comedy to the extreme." After his incredible Netflix debut, Regan followed up with the highly-regarded On The Rocks in 2021.
Tickets to see Brian Regan at the Fred Kavli Theatre are now available!