Fred Kavli Theatre | Thousand Oaks, California
Good news to all Bluey fans all over Thousand Oaks, California! New dates are added to the highly-anticipated Bluey's Big Play tour in the US, and the show will be coming to the famous Fred Kavli Theatre on February 21! Before your kids get too excited, be sure to reserve your tickets as early as today to get the best seats in the venue. Get the entire family on board and watch the kids' eyes gleam in excitement as they see the Heelers brought to life on stage through the brilliant puppetry of the entire production. Mark your calendars and make this a memorable family date that your kids will cherish forever. Click the "Get Tickets" button for a safe and fast transaction.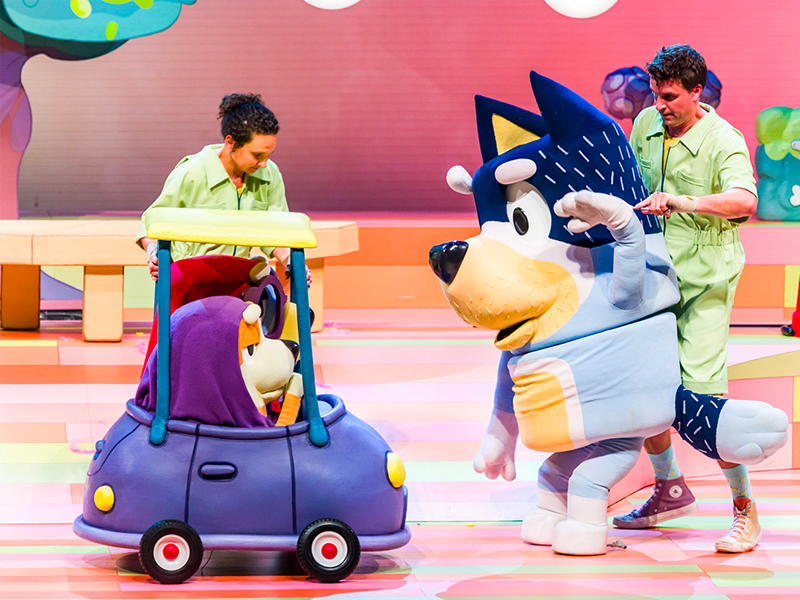 Bluey's Big Play is an original theatrical adaption of the popular Australian kids' show of the same name. Using superbly crafted puppetry, live performers, and recognizable settings from the original series, the event brings to life Bluey, a Blue Heeler dog who engages in several adventures via imaginative play.
After a hugely successful run in Australia, the production is now touring the United States. A tour outside of Australia was an answer to the US fans' demand after the live stage performances were a massive success Down Under. And finally, the stage production is coming to the United States this year. Audiences can expect to recognize their favorite characters from the Emmy-winning series in this production. Bluey, her parents (Bandit and Chilli), her younger sister (Bingo), and their many friends starring in the animated series by Joe Brumm will all be on one stage!
According to BBC Studios America, the production is excited to bring the show to the US as the "US audiences have really embraced the Heeler Family." Fans of all ages will surely be thrilled and enthralled when the show premiere this fall. The series of shows will continue next year and will stop at California's Fred Kavli Theatre on February 21, 2023. If you happen to be in or around Thousand Oaks, don't miss the show at the Fred Kavli Theatre. Don't miss out on this rare opportunity to see Bluey as you've never seen it before. Click the "Get Tickets" link to purchase seats for the show.