Fred Kavli Theatre | Thousand Oaks, California
The Prince of the Spanish Guitar, BENISE, is coming to the OUTSTANDING Fred Kavli Theatre on Friday, September 29, 2023, for an INCREDIBLE night of entertainment. By combining the art of music and dance, he created a one-of-a kind experience full of a special type of energy that creates an unforgettable evening and will lay down the foundation for memories that'll be around for many, many years to come. His stunning choreography and breathtaking visuals have become well known for attracting huge crowds from all walks of life, and this time will be no different, so expect tickets to be hard to come by. Luckily, you've landed at the best place to reserve a seat. Our process is super simple, safe, and secure, and all you have to do is click the "GET TICKETS" button, select your preferred location, and you're done. You truly cannot afford to miss out on this iconic event, so don't delay.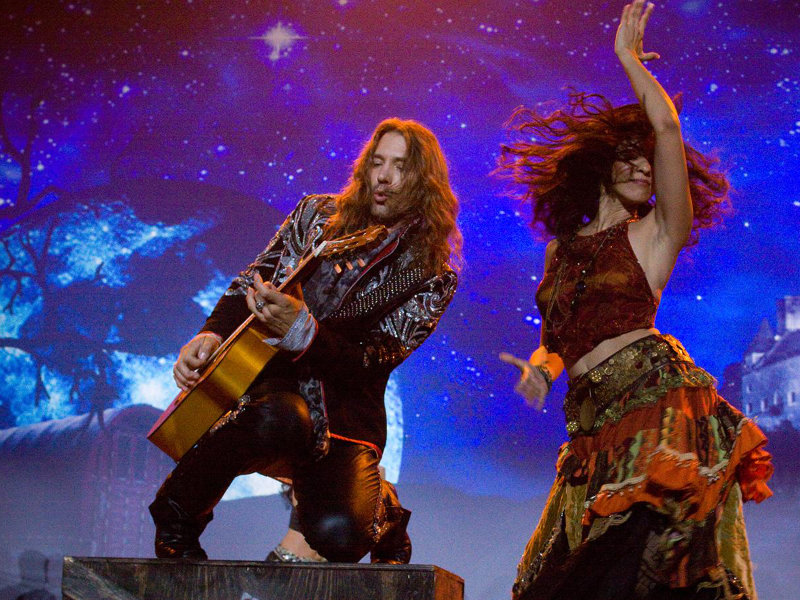 Fiery hot with a rare inner determination, never before has there been an artist able to captivate an audience by touching the hearts and souls of audiences of all ages. His story is an incredible journey of sheer determination and passion that would eventually end up in him being called the "The Prince of Spanish Guitar." He received a guitar at the age of eleven and would relentlessly practice playing to the point that he mastered several different genres that would morph into a sound that he could claim as his own. This allowed him to create wild, complex, and tame arrangements, which became a calling card for his name.
Leaving the MidWest, he made his way to Los Angeles. He tried to get gigs at many clubs around the area, but he was let down every single time. Incapable of letting rejection get in the way of his passion, he took to the streets to perform. There he would be performing 200 shows a year, sometimes 2 or 3 times a day, and the hard work would pay off, and the locals would fall in love with his performances.
Doors opened, and his path to musical success took off, leading him to bigger stages and joining forces with cirque performers and dancers from all walks of life. He would start promoting his own concerts and sell out theaters throughout Southern California.
His shows would feature his natural talent, Gypsy violins, exotic drums, Crique performers, Brazilian dancers, Crique performers, Flemnco dancers, and African drummers, as well as a variety of other exotic themes. The ambiance created at his shows became well known for thrilling audiences, and the media took notice as well, allowing his name to blow up around the world.
Fans can be found flooding social media with pronouncements of their intended attendance at any of his shows when they come to town, and with a legion of followers, expect tickets to be hard to come by. You can, of course, grab yours right on this website, but you need to be quick if you want a chance to witness a show that will stay in your heart forever!!!