Fred Kavli Theatre | Thousand Oaks, California
People all over the world have enjoyed Anastasia and so will you. Come enjoy it at Fred Kavli Theatre At Bank Of America Performing Arts Center on Saturday 29th April 2023. This musical is an thorough masterpiece, with amazing performances from the cast, excellent music and a incredible set. It is a heart warming and heart wrenching legend about one of history's biggest unsettled questions that is sure to delight and will give you the feels big time. This show has is it all wrapped up in one package and will be a delight for the senses. So what are you waiting for grab some tickets now.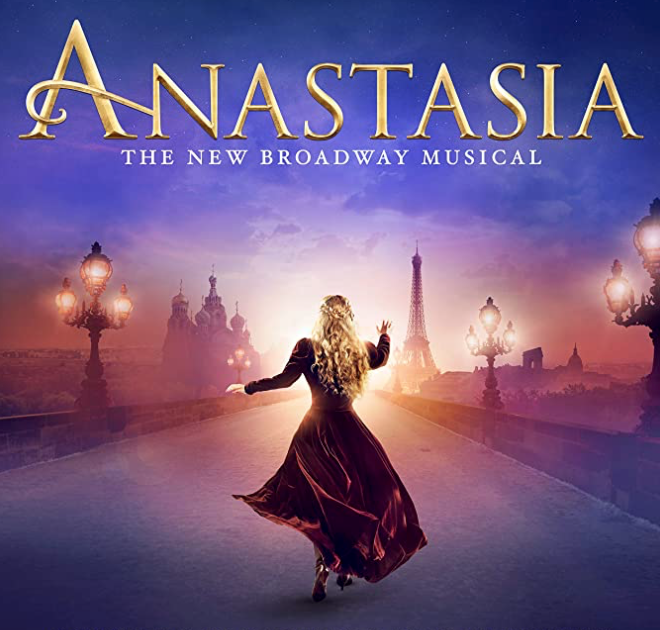 Anastasia is a musical show based on the 1997 Don Bluth animated film of the same name. It portrays one of history's biggest unanswered questions, What happened to Grand Duchess, Anastasia Nikolaevna of Russia? Anastasia was the youngest daughter of the Tsar Nicholas II, the last sovereign ruler of Imperial Russia and Tsarina Alexandra Feodorovna, his wife.
The play is touching and gut-wrenching, and dives into one of history's biggest unsettled questions. What happened to the Grand Duchess?
This moving show really pulls on your feelings. Set in the turmoil of the Russian Revolution, an orphan named Anya hopes to find her past, which she imagines to be in Paris.
Joined by a charming but sly con-artist Dimitri and middle-aged ex noble Vlad Popov who want to use Anya as the lost Anastasia to bamboozle the only remaining Romanov. Anya escapes to Paris with a determined soviet officer on their heals.
With a set and cast that is the pinnacle of performance, journey to the past with this fun adventure as Anya discovers who she is and who she was really meant to be. Don't delay, grab the tickets now and experience the awe-inspiring brilliance that is Anastasia.