Fred Kavli Theatre At Bank Of America Performing Arts Center | Thousand Oaks, California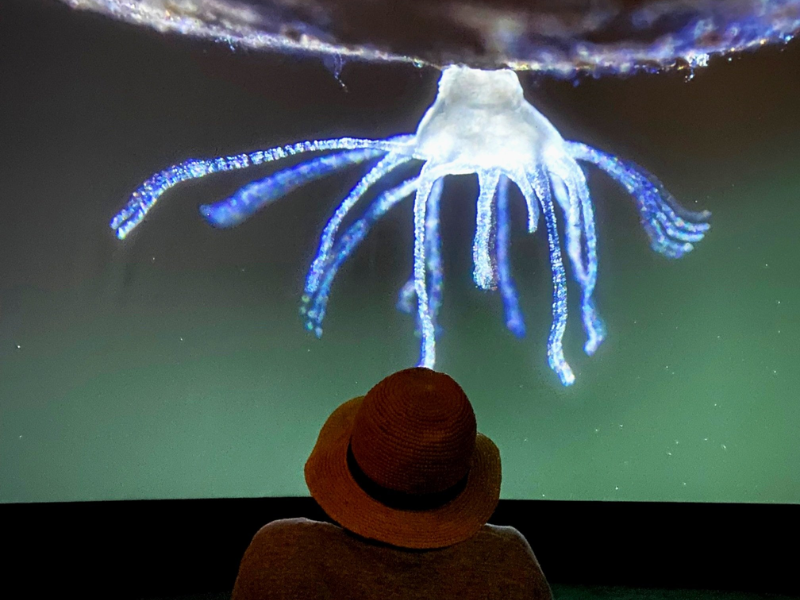 On October 27, the TOArts Trailblazers series will present the Anand Varma: Inside Wonder Lab seminar at the Fred Kavli Theatre. The main lecture will exhibit the science photographer's stunning photos and videos, backdropped by captivating narration. A Q&A and meet & greet will follow, offering further insight into Varma's ingenuity. The World Press Photo Award winner captured the world's attention with his 2014 National Geographic cover story, "Mindsuckers," from which he delved into the mechanics of parasitism on an unprecedented scale. Today, he continues to develop new techniques and inventions to uncover more of nature's mysteries, from birds to bats to beetles. Sponsored by Hugh and Keets Cassar, Pat and Bob Biery, and The Oaks Mall, the event is organized at the Fred Kavli Theatre in Thousand Oaks, California. A distinguished indoor venue that hosted cultural icons, the theater promises an engaging experience through clear sightlines, tuned acoustics, and impeccable lighting. Book your seats today for Anand Varma's one-night seminar this autumn!
Peek beyond the bounds of your naked eye and join Anand Varma in his "Inside Wonder Lab" presentation on October 27 at the Fred Kavli Theatre. The seminar is part of the TOArts Trailblazer lineup for its 2023-24 season, featuring four groundbreaking pioneers whose innovations allow us a greater understanding and appreciation of our planet.
The event, sponsored by Hugh and Keets Cassar, Pat and Bob Biery, and The Oaks Mall, includes a main lecture that will showcase breathtaking photography and video footage accompanied by compelling narration. After which, audiences may attend a Q&A session and Meet & Greet for a chance to pick the brain of National Geographic's emerging explorer.
"I focus on capturing photographs and video that evoke wonder. I see wonder as a doorway into exploring and valuing the complexity of our world."
Anand Varma studied integrative biology at the University of California, Berkeley, where he also developed a keen eye behind the camera. The unique insight he derives from the mingling of scientific knowledge and artistic application led him to tell the wondrous stories underlying the sciences, from a bee's life cycle to the biomechanics of carnivorous bats.
In 2014, Anand published his first National Geographic feature, "Mindsuckers"—an exciting foray into the realm of parasitism. The article landed that year's cover with an awe-inspiring closeup of a ladybug afflicted by a "zombifying" organism. His other accolades include a World Press Photo Award, a Media Innovation Fellow, and a Rita Allen Civic Science Fellow.
"I take a shot, I look at the results, analyze them, and then design a new iteration of that experiment."
Today, Anand Varma is based in Berkeley, California, where he continues his work in his Wonder Lab space. As with earlier ventures, he pours himself into producing cutting-edge techniques and technology that will assist him—and, by extension, us—in capturing new dramatic details in the biological sphere.
Within the Thousand Oaks Civic Arts Plaza, the storied Fred Kavli Theatre has hosted iconic personalities from The Beach Boys to David Copperfield. Now, it welcomes Anand Varma's Inside Wonder Lab exhibition on Friday, October 27, 2023. This indoor performing arts center offers 1,800 seats under immaculate lights, with fantastic sightlines and carefully honed acoustic engineering. Make your reservations now so you don't miss out on this one-night-only event!